Career
Sports promotion/marketing. Marketing representative Burdett School, Boston. Campaign worker for United States Senate candidate United States Senator Elliot Richardson, 1984.

Advisor Massachusetts Civic Interest Council/Citizens for Limited Taxation. Member Massachusetts State Republican from 11th District, Worcester, 1986-1993, United States Congress from 3rd Massachusetts District, 1993-1996. Executive director, Chief Executive Officer Massport, Boston, 1996-1999.

Radio talk show host WRKO, since 1999. Member transportation and infrastructure committee, government reform and oversight committee.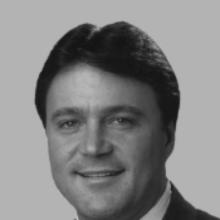 1978

1984

1986 - 1993

1993 - 1996

1996 - 1999

1996 - 1999

1999