Walter Darlington D. Huddleston
Walter Darlington Huddleston, political scientist, consultant, former United States senator from Kentucky. Chairman Democratic Caucus, 1968. Served with Army of the United States, 1944-1946. Member Kentucky Broadcasters Association (president 1958), Elizabethtown Chamber of Commerce (president 1959).
Background
Career
Program-sports director Station WKCT-radio, Bowling Green, Kentucky, since 1949. General manager Station WIEL-radio, Elizabethtown, 1952-1972. Member Kentucky State Senate, 1966-1972, majority leader, 1970-1972.

United States Senator from Kentucky, 1973-1985. Senior consultant Gray & Company, Washington, since 1985. Board directors 1st Federal Savings and Loan, Elizabethtown, Station WLBN-radio Lebanon, Kentucky.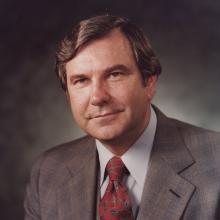 Born April 15, 1926
Nationality
1949

1949

1952 - 1972

1973 - 1985

1985
Contributor  
Other Names
Spelling variants for First Name
Spelling variants for Last/Family/Name
Middle Name
Album
College/University
Career

consultant Gray & Company

Description
Address
mainPhoto

Station WKCT-radio

Description
Address
mainPhoto

Station WIEL-radio

Description
Address
mainPhoto

Kentucky State Senate

Description
Address
mainPhoto

Kentucky State Senate

Description
Address
mainPhoto

United States Senator from Kentucky

Description
Address
mainPhoto

Membership description
Relatives

Stephen Pearce Huddleston
Philip Dee Huddleston
Lottie (Russell) Huddleston
Martha Jean Pearce
Walter Franklin Huddleston

Quotations
Favorite Sports & Clubs
Favorite Athletes
Ethnicity details
College/University Description
Favorite Political Figures
Favorite Philosophers & Thinkers
Favorite Music & Bands
Favorite writers
Favorite Artists
Personality
Quotes from others about the person
Physical Characteristics
Go
up
Edit Profile