William Doyle Ruckelshaus
William Doyle Ruckelshaus, American investment company executive, former federal agency administrator. Bar: Indiana 1960. Named Man of Year, Indianapolis Jaycess; named an Outstanding Republican Legislator in Indiana House Representatives, Working Press, 1967; recipient Outstanding First Year Legislator in House award, Indiana Broadcasters Association, 1967.
Background
Education
Career
Attorney Ruckelshaus, Bobbitt & O'Connor, Indianapolis, 1960-1968. Deputy attorney general State of Indiana, 1960-1965, chief counsel Office of Attorney General, 1963-1965. Minority attorney Indiana State Senate, 1965-1967.

Member Indiana House of Representatives, 1967-1969, majority leader, 1967-1969. Assistant attorney general civil division United States Department Justice, Washington, 1969-1970. Administrator Environmental Protection Agency, 1970-1973, 1983-1985.

Acting director Federal Bureau of Investigation, 1973. Deputy attorney general United States Department Justice, 1973. Partner Ruckelshaus, Beveridge, Fairbanks & Diamond, 1974-1976.

Senior vice president law & corporation affairs Weyerhaeuser Company, Tacoma, 1976-1983. President William D. Ruckelshaus Associates, 1985-1988. Partner Perkins Coie, Seattle, 1985-1988.

Chairman board, Chief Executive Officer Browning-Ferris Industries, Inc., Houston, 1988-1995, chairman, 1995—1999. Founder, principal Madrona Investment Group, LLC, since 1996. Strategic director Madrona Venture Group, Seattle, since 1999.

Chairman World Resources Institute, Washington District of Columbia, since 1999. Board directors Cummins Engine Company, Nordstrom, Inc., Weyerhaeuser Company, Inc., Vykor, Inc.
Membership
Republican nominee for United States Senate, Indiana, 1968. Appointed by President Clinton to serve as United States envoy to Pacific Salmon Treaty with Canada, 1997-1998. Member, President Council on Sustainable Development, 1993-1997.
Chairman Salmon Recovery Funding Board, Washington, since 1999, commissioner Commission on Ocean Policy, 2001-2004. Member World Resource Institute (chairman since 1998), Federal Bar Association, Indiana Bar Association, District of Columbia Bar Association, Indianapolis Bar Association.
Connections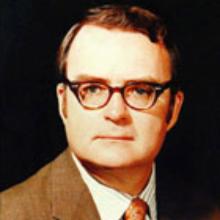 Born July 24, 1932
Nationality
1957

1960

1960 - 1968

1965 - 1967

1969 - 1970

1970 - 1973

1973

1973

1974 - 1976

1976 - 1983

1983 - 1985

1985 - 1988

1985 - 1988

1988 - 1995

1988 - 1995

1996

1999

1999
Contributor  
First Name
Other Names
Spelling variants for First Name
Spelling variants for Last/Family/Name
Album
College/University

Princeton University
Harvard University

Career

attorney general civil division United States Department Justice

Description
Address
mainPhoto

Ruckelshaus

Description
Address
mainPhoto

Ruckelshaus

Description
Address
mainPhoto

vice president law & corporation affairs Weyerhaeuser Company

Description
Address
mainPhoto

Perkins Coie

Description
Address
mainPhoto

Browning-Ferris Industries

Description
Address
mainPhoto

Browning-Ferris Industries

Description
Address
mainPhoto

Madrona Venture Group

Description
Address
mainPhoto

general State of Indiana

Description
Address
mainPhoto

Office of Attorney General

Description
Address
mainPhoto

Indiana State Senate

Description
Address
mainPhoto

Indiana House of Representatives

Description
Address
mainPhoto

Indiana House of Representatives

Description
Address
mainPhoto

Environmental Protection Agency

Description
Address
mainPhoto

Environmental Protection Agency

Description
Address
mainPhoto

Federal Bureau of Investigation

Description
Address
mainPhoto

general United States Department Justice

Description
Address
mainPhoto

William D. Ruckelshaus Associates

Description
Address
mainPhoto

Browning-Ferris Industries

Description
Address
mainPhoto

founder

Description
Address
mainPhoto

World Resources Institute

Description
Address
mainPhoto

Major Achievements
Awards
Works

Reapportionment—A Continuing Problem 1963.

Relatives

Catherine Kiley Ruckelshaus
Mary Hughes Ruckelshaus
Jennifer Lea Ruckelshaus
William Justice Ruckelshaus
Robin Elizabeth Ruckelshaus
Marion (Doyle) Ruckelshaus
Jill Elizabeth Strickland
John K. Ruckelshaus

Religious beliefs
Views and World outlook
Quotations
Party affiliation description
Favorite Sports & Clubs
Favorite Athletes
Ethnicity details
College/University Description
Favorite Political Figures
Favorite Philosophers & Thinkers
Favorite Music & Bands
Favorite writers
Favorite Artists
Personality
Quotes from others about the person
Physical Characteristics
Go
up
Edit Profile