James H. Hawley
James Hawley was one of the two lead prosecuting attorneys in the Haywood trial. With his partner, Bill Borah, distracted by his own legal problems, the 61-year-old Hawley had to carry more than his share of the prosecution's load. He was phsycially drained by the experience, complaining that he was "doing the work of three men."
Background
Hawley, James H. was born on January 17, 1847 in Dubuque, Iowa, United States. Son of Thomas and Annie (Carr) Hawley.
Education
Educated Dubuque High School.
Career
He was elected to the Idaho territorial legistature, served as mayor of Boise, U. S. attorney, and in 1890 opened his own law office.

At the time of the Haywood trial, Hawley was the most experienced trial attorney, both as a defense attorney and a prosecutor, in the state of Idaho. Borah said of him, "Jim Hawley has defended more men, got them acquitted, and prosecuted more men, and got them convicted, than any lawyer in America."

Hawley was confidant that his efforts in the Haywood trial had secured a conviction. He said that he had "no more doubt of the result than I had of getting up in the morning." Some time after the acquittal of Haywood, Hawley blamed the verdict on instructions favorable to the defense given by Judge Wood.

Hawley fit the stereotype of a western lawyer perfectly. He would sit at the counsel table during trials, dressed and groomed casually, chewing on a toothpick with his boots on the tabletop. He was famous for his ability to establish rapport with Idaho juries, talking to them as a neighbor might, rather than offering flights of oratory.

Mined until 1871; admitted to bar, February 14, 1871, and entered practice. Senior member Hawley & Hawley.
Major achievements
Hawley won the 1910 Democratic gubernatorial nomination and was elected governor of Idaho. During his tenure, four new counties were established, a highway district law was initiated, stricter search and seizure liquor laws were put into effect, "pioneer day" was instituted as a legal holiday, a location for the state sanatorium for the feeble-minded was secured, and the state constitution was revised to include recall, initiative, and referendum.
Works
History of Idaho: The Gem of the Mountains
Religion
James H. Hawley was a Roman Catholic
Membership
Member Hawley & Hawley. Member Idaho House of Representatives, 1870-1871, Senate, 1874-1875.
Connections
Married Mary E. Bullock, July 4, 1875. Children: Edgar T., Jess B., Mistress.

father: Thomas

mother: Annie (Carr)

children: Edgar T.

Jess B.

Emma

Bessie

James

Harry

Wife: Mary E. Bullock

Coworker: Bill

prosecuting attorney in the Haywood trial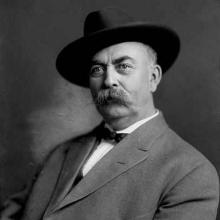 Born January 17, 1847
Died
August 3, 1929
(aged 82)
Nationality
June 7, 1904 - August 7, 1906

Mayor
Boise, Idaho, United States

February 1, 1911 - June 1, 1913

Governor
Idaho, United States
Contributor  
Relatives

Thomas Hawley
Annie Hawley
First Name
Other Names
Spelling variants for First Name
Spelling variants for Last/Family/Name
Middle Name
Nationalities
Ethnicity
School
College/University

University of San Francisco

Career
Major Achievements

Hawley won the 1910 Democratic gubernatorial nomination and was elected governor of Idaho. During his tenure, four new counties were established, a highway district law was initiated, stricter search and seizure liquor laws were put into effect, "pioneer day" was instituted as a legal holiday, a location for the state sanatorium for the feeble-minded was secured, and the state constitution was revised to include recall, initiative, and referendum.

Address
Family description
Background
Membership description
Works

book: History of Idaho: The Gem of the Mountains

Link
Works description
mainPhoto

Relatives

Mary
Edgar
Jess
Emma
Bessie
James
Harry
Thomas
Annie
Annie (Carr)
Jess B.
Edgar T.
Mary E. Bullock

Friends & colleagues
Views and World outlook
Quotations
Party affiliation description
Favorite Sports & Clubs
Favorite Athletes
Ethnicity details
School and college years description
Favorite Political Figures
Favorite Philosophers & Thinkers
Favorite Music & Bands
Favorite writers
Favorite Artists
Other interests
Career Description
Personality
Quotes from others about the person
Physical Characteristics
Go
up
Edit Profile