Background
Musk was born in Pretoria, Transvaal, South Africa, the son of Maye, a model from Regina, Canada;and Errol Musk, a South African-born electromechanical engineer. He has a younger brother, Kimbal (born 1972), and a younger sister, Tosca (born 1974).His paternal grandmother was British, and he also has Pennsylvania Dutch ancestry.After his parents divorced in 1980, Musk lived mostly with his father in locations in South Africa.
Education
Elon Musk purchased his first computer at age 10. He taught himself how to program, and when he was 12 he made his first software sale—of a game he created called Blastar.Musk was initially educated at private schools, attending the English-speaking Waterkloof House Preparatory School. Musk later graduated from Pretoria Boys High School and moved to Canada in June 1989, just before his 18th birthday.
Career
Musk bought his first computer at age 10 and taught himself how to program; by the age of 12 he sold his first commercial software for about $500, a space game called Blastar.

After matriculating at Pretoria Boys High School he left home in 1988 at the age of 17, without his parents' support and in part because of the prospect of compulsory service in the South African military: "I don't have an issue with serving in the military per se, but serving in the South African army suppressing black people just didn't seem like a really good way to spend time". He wanted to move to the US, saying: "It is where great things are possible".

In 1992, after spending two years at Queen's University, Elon left Canada, pursuing business and physics at the University of Pennsylvania on a full scholarship. From the University of Pennsylvania's Wharton School, he received an undergraduate degree, and stayed on another year to finish a second bachelor's degree in physics. His undergraduate degrees behind him, and drawing inspiration from innovators such as Thomas Edison and Nikola Tesla, Musk then considered three areas he wanted to get into that were "important problems that would most affect the future of humanity", as he said later, "One was the Internet, one was clean energy, and one was space".

Musk is a co-founder of X.com, Zip2, Tesla Motors and SpaceX.
Personality
Connections
Musk met his first wife, Canadian author Justine Musk (née Wilson), while both were students at Ontario's Queen's University. They married in 2000 and separated in 2008, after having six sons. Their first son, Nevada Alexander Musk, died of sudden infant death syndrome (SIDS) at the age of 10 weeks.They later had five sons through in vitro fertilization; twins, Griffin and Xavier, in 2004; followed by triplets Damian, Saxon and Kai in 2006; of whom they share custody.Following their divorce in 2008, Justine Musk gave an interview describing her marriage with Musk in Marie Claire magazine, describing herself as "a starter wife".

In 2008, Musk began dating English actress Talulah Riley, and in 2010, the couple married. In January 2012, Musk announced that he had recently ended his four-year relationship with Riley,tweeting to Riley, "It was an amazing four years. I will love you forever. You will make someone very happy one day."However, in July 2013, Musk and Riley remarried. In December 2014, Musk filed for a second divorce from Riley; however the action was withdrawn.

Adeo Ressi is an American entrepreneur and investor who is best known as the founder and CEO of TheFunded and The Founder Institute. He has been a fixture in the Silicon Valley since creating TheFunded in 2007. His previous business ventures include methodfive, Game Trust, and Total New York. He has also sat on the board of the X Prize Foundation.In 2014, he co-founded Expansive Ventures, a venture capital investment firm with Jon Soberg, a venture capitalist.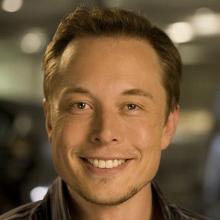 1988

1990 - 1992

1992 - 1994

1995 - 1999

1999 - 2002

2001 - 2016

2003 - 2016

2006 - 2016

2015 - present