Yoshio Shirai
Yoshio Shirai, Japanese marketing educator, consultant. Recipient study grant, Japan Securities Scholarship Foundation, 1997, Sport Industry Association, 1995. Member of Japan Society Applied Management, Japan Society Business Administration, American Marketing Association, Japan Management Association.
Education
Career
Management consultant, Chiba, Japan, since 1981. Senior manager Price-Waterhouse Consulting Company, Tokyo, 1984—1986. Professor Chiba-Keizai University, Chiba, Japan, 1996—2006, Takasaki Keizai University, Gumma, Japan, since 2006.

Committee member Chiba Quality Award, 2003, 04, National Association Small and Medium-sized Enterprise, Tokyo, 1996.
Works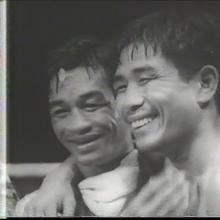 Born
June 6, 1954
(age 63)
Nationality
1977

1979

1981

1981

1984 - 1986

1996 - 2006

2006