Steven L Herman
Steven L. Herman, American broadcast journalist, writer. Licensed Federal Communications Commission first class radiotelephone. Named Asia Media Leader delegate, World Economic Forum, 1997. Member Foreign Press in Japan (chairman), Foreign Corresponding Club Japan (past president), Seoul Foreign Correspondents Club (past president). Qtr. Century Wireless Association (life), Overseas Press Club of America (board of governors).
Background
Education
Career
Reporter Associated Press, Washington and Tokyo, 1988—1996. Producer Public Broadcasting Service-Nippon Hōsō Kyōkai Asia Now, Tokyo, 1990—1994. Assignment editor KVBC-television, Las Vegas, 1983—1984, KTIE-television, Ventura, California, 1984—1986.

President Globe Net Productions K.K., Tokyo, 1994—1997. Director Japan Discovery Channel, 1997—2000. Senior vice president Pacific Century Cyber Works-Japan, 2000—2001.

Correspondent Canadian Broadcasting Company, Deutsche Welle.
References
Steve Herman is a well-traveled OPC member who served five consecutive years as chairman of The Foreign Press in Japan and a one-year term as president of the Foreign Correspondents' Club of Japan. He also was president of the Seoul Foreign Correspondents Club.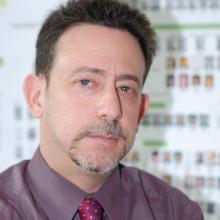 Born
November 20, 1959
(age 58)
Nationality
1979

1990

1993

1999

2001

1983 - 1984

1984 - 1986

1988 - 1996

1990 - 1994

1994 - 1997

1997