Robert Glenmore Simmons
Robert G. SIMMONS, American Congressman. Member of American, Nebraska State Bar Associations; American Legion (Commander Nebraska Department); University of Nebraska Alumni Association (past President); Order of Coif; 32° Masons.
Background
Simmons, Robert Glenmore was born on December 25, 1891 in Scotts Bluff County, Nebraska, United States. Son of Charles H. and lice May (Sheldon) Simmons.
Education
Student, Hastings College, 1911. Doctor of Laws, Hastings College, 1942. Bachelor of Laws, University Nebraska, 1915.
Career
Private practice, Gering, 1915. County attorney Scotts Bluff County, 1916-1917. Member 68th to 72d United States Congresses 6th Nebraska district, 1923-1933.

Chief justice Nebraska Supreme Court, from 1938. Member President Emergency boards. Arbitrator National Mediation Board.

Neutral member, referee National R.R. adjustment Board. Designated deputy judge administrative tribunal International Labor Organization, Geneva, 1955, 58. Sent to Orient by Department State, 1952, 53, Middle East, Gold Coast, 1956.

Appointed chairman legal group President eisenhower's People-to-People Program, 1956.
Works
Contributor articles to professional journals.
Membership
Republican nominee for United States Senate, 1934, 36. Second lieutenant United States Army, 1917-1919. Member American Bar Association (member House Delegates 1946-1948, chairman special committee on improving administration of njustice, advisory board journal.

1958-1961), Nebraska Bar Association, Conference Chief Justices (executive council 1959-1960), American Legion (Commander Department Nebraska 1920-1921), University Nebraska Alumni Association (president 1921), Masons (33 degree), Shriners, Order of Coif.
Connections
Married Gladyce Weil, June 23, 1917. Children: Robert G., Marian Jean, Ray Clifford.

father: Charles H. Simmons

spouse: Gladyce Weil

children: Robert G. Simmons

Marian Jean Simmons

Ray Clifford Simmons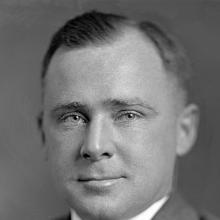 Born December 25, 1891
Nationality
1911

Hastings College

1942

Hastings College

1915

University Nebraska

1915

Private practice
Gering, Nebraska, United States

1916 - 1917

county attorney, Scotts Bluff County


1923 - 1933

member, 68th to 72d United States Congresses 6th Nebraska district

Contributor  
Other Names
Spelling variants for First Name
Spelling variants for Last/Family/Name
Middle Name
Album
College/University

Hastings College
Hastings College
University Nebraska

Career

Description
Address
mainPhoto

Scotts Bluff County

Description
Address
mainPhoto

68th to 72d United States Congresses 6th Nebraska district

Description
Address
mainPhoto

chief justice Nebraska Supreme Court

Description
Address
mainPhoto

Awards
Works

Contributor articles to professional journals.

Link
Works description
mainPhoto

Relatives

Robert G. Simmons
Marian Jean Simmons
Ray Clifford Simmons
Gladyce Weil
Charles H. Simmons

Views and World outlook
Quotations
Party affiliation description
Favorite Sports & Clubs
Favorite Athletes
Ethnicity details
College/University Description
Favorite Political Figures
Favorite Philosophers & Thinkers
Favorite Music & Bands
Favorite writers
Favorite Artists
Other interests
Personality
Quotes from others about the person
Physical Characteristics
Go
up
Edit Profile