William A. Bronrott
William A. Bronrott, American former state legislator. Recipient Appreciation award, Montgomery County Students Against Drunk Driving, 1984, David Apter award, Public Relations Society America, 1992, Hero award, Mothers Against Drunk Driving, 1995, Top Citizen Activist award, Washington Regional Alcohol Program, 1997, Citizen Activism award, National Commission Against Drunk Driving, 1997.
Background
Career
Co-founder & member Washington Regional Alcohol Program, since 1983. President Bronrott Communications, since 1987. Mediator Dispute Resolutions Program District of Columbia Superior Court, 1988—1989.

Member District 16 Maryland House of Delegates, 1999—2011. Member Commerce & Government Matters Committee, Ethics & Elections Laws Subcommittee, Special Committee Drug & Alcohol Abuse, since 1999, Transportation Committee, Montgomery County Delaware, since 1999.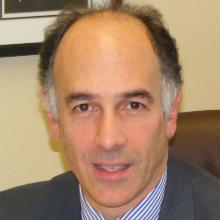 Born
June 30, 1955
(age 62)
Nationality
1983

1987

1988 - 1989

1999 - 2011

1999

1999