Background
Career
McGauran was appointed Minister for Science and Technology in the Howard Government in 1996. On 26 September 1997 he was forced to resign his

position due to Ministerial impropriety. He returned to the ministry in 1998 as Minister for the

Arts and the Centenary of Federation 1998–2001, Minister for Science

2001–04, and Minister for Citizenship and Multicultural Affairs 2004–05.

In July 2005 he was promoted to Cabinet and became Minister for Agriculture, FIsheries and Forestry. He held this position until 3 December 2007.

On 4 April 2008, McGauran announced he would shortly be resigning from parliament, citing plans to pursue interests in the thoroughbred horse racing.His resignation was effective on 9 April.

After he revealed events that occurred in 1996, where he was physically assaulted by Alphonse Gangitano.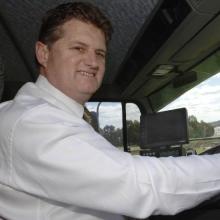 Born
November 16, 1955
(age 62)
Nationality
Ethnicity:
1996 - 1997

1997 - 2001

2000 - 2000

2000 - 2000

2001 - 2004

2004 - 2005
Contributor  
College/University

he Jesuit Xavier College
Jesuit Xavier College

Relatives
Other Names
Spelling variants for First Name
Spelling variants for Last/Family/Name
Middle Name
College/University

University Melbourne
University Melbourne
Jesuit Xavier College

Family description
General Info
Background
Relatives
Career Description
Go
up
Edit Profile