Background
Education
Career
Admitted to Illinois bar. One of private secs. of President Lincoln. Bvtd. colonel, United States vols., assistant adjutant general.

Secretary of legation, Paris, Madrid, Vienna. Charge d'affaires, Vienna. 1st assistant secretary state, 1879-1881.

President International Sanitary Conference, 1881. Ambassador to England, 1897-1898. Secretary of state, United States, 1898—1905.

Author: Castilian Days, 1871. Pike County Ballads, 1871. Translation of Castelar's Democracy in Europe, 1872 (serial).

Abraham Lincoln, a History (with John G. Nicolay), 1890. Poems, 1890. Home: Washington, Distric.
Works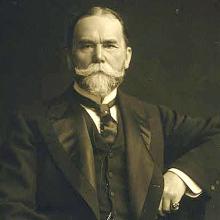 Contributor  
Other Names
Spelling variants for First Name
Spelling variants for Last/Family/Name
Middle Name
Activities

United States Secretary of State
American Secretary

College/University
Career
Family description
General Info
Membership description
Works

Author: Castilian Days, 1871. Pike County Ballads, 1871. Translation of Castelar's Democracy in Europe, 1872 (serial).Abraham Lincoln, a History (with John G. Nicolay), 1890. Poems, 1890.

Relatives

Helen (Leonard) Hay
Clara
Doctor Charles Hay

Religious beliefs
Views and World outlook
Quotations
Party affiliation description
Favorite Sports & Clubs
Favorite Athletes
Ethnicity details
Favorite Political Figures
Favorite Philosophers & Thinkers
Favorite Music & Bands
Favorite writers
Favorite Artists
Other interests
Personality
Quotes from others about the person
Physical Characteristics
Go
up
Edit Profile