Works
Pianist with groups led by Art Blakey, 1965, Charles Lloyd, 1966-1969, Miles Davis, 1970-1971. Recording with group led by Art Blakey: Buttercorn Lady, 1966. Recordings with groups led by Charles Lloyd: Dreamweaver, Forest Flower, In Europe, The Flowering, 1966, Love In (Live at Fillmore), Journey Within, Live in the Soviet Union, 1967, Soundtrack, 1968.

Recordings with groups led by Miles Davis: Miles Davis at Fillmore, Live—, Evil, Get Up With It, Directions, 1970. Soloist, leader of own groups, since 1969. Recordings as leader of own groups or as solo artist: Life Between The Exit Signs, 1967, Restoration Ruin, Somewhere Before, 1968, Gary Burton/Keith Jarrett, 1971, Mourning of a Star, Birth, El Juicio, Ruta and Daitya, Expectations, Facing You, 1971, Fort Yawuh, In The Light, Solo Concerts Bremen & Lausanne, 1973, Treasure Island, Belonging, Luminessence, Death and the Flower, Backhand, 1974, The Koln Concert, Mysteries, Shades, Bob-Be, Byablue, Arbour Zena, 1975, Survivors' Suite, Eyes of The Heart, Staircase, Hymns/Spheres, Sun Bear Concerts, 1976, My Song, 1977, Personal Mountains, Nude Ants, Moth and The Flame, 1979, The Celestial Hawk, Sacred Hymns, Invocations, 1980, Concerts Bregenz and Munich, 1981, Standards Volumes 1 & 2, Changes, 1983, Spirits, Standards Live, 1985, Still Live, Book of Ways, 1986, Dark Intervals, Changeless, 1987, Paris Concert, 1988, Tribute, 1989, Standards In Norway, 1989, The Cure, 1990, Vienna Concert, Bye Bye Black Bird, 1991, At the Dear Head Inn, 1992, Bridge of Light, 1993, At The Blue Note (6 Civil Defense set, 1994), La Scala, 1995, Tokyo '96.

Also recorded with Airto, Freddie Hubbard, Marion Williams, Kenny Wheeler, Gary Peacock, Charlie Haden, Paul Motian. Classical recordings include J. S. Bach—Well Tempered Clavier Book 1 (piano), 1987, Book 2 (harpsichord), 1991, Goldberg Variations (harpsichord), 1989, French Suites (harpsicord), 1991, Handel Keyboard Suites, 1993, (with Michala Petri) Handel—Sonatas for Recorder and Continuo, 1990, Bach— Sonatas for Flute and Harpsicord, 1992, (with Dennis Russell Davies/Stuggart Chamber Orchestra) Mozart Piano Concerto Northern 21, 23, 27, Lou Harrison—Piano Concerto and Suite for violin, piano and orchestra, 1988, Alan Hohvaness—Lousadzak, 1989, (with Gidon Kremer) Arvo Part—Fratres, 1983, Shostakovich—24 Preludes and Fugues, Opus 87, 1991. (with Kim Kashkashian) Bach Sonatas for Viola da Gamba, 1991.

Concert soloist with San Francisco Symphony, Philadelphia Orchestra, Boston Symphony Orchestra, American Composers Orchestra, St. Paul and English Chamber Orchestra, Rochester and Brooklyn Philharmonic. Subject of biography: Keith Jarrett: The Man and His Music (Ian Carr), 1991.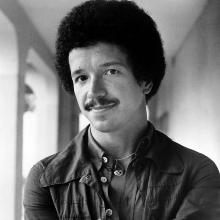 Born
May 8, 1945
(age 72)
Contributor  
Other Names
Spelling variants for First Name
Spelling variants for Last/Family/Name
Middle Name
Album
College/University
Awards
Address
Family description
Works

Pianist with groups led by Art Blakey, 1965, Charles Lloyd, 1966-1969, Miles Davis, 1970-1971. Recording with group led by Art Blakey: Buttercorn Lady, 1966. Recordings with groups led by Charles Lloyd: Dreamweaver, Forest Flower, In Europe, The Flowering, 1966, Love In (Live at Fillmore), Journey Within, Live in the Soviet Union, 1967, Soundtrack, 1968. Recordings with groups led by Miles Davis: Miles Davis at Fillmore, Live—, Evil, Get Up With It, Directions, 1970. Soloist, leader of own groups, since 1969. Recordings as leader of own groups or as solo artist: Life Between The Exit Signs, 1967, Restoration Ruin, Somewhere Before, 1968, Gary Burton/Keith Jarrett, 1971, Mourning of a Star, Birth, El Juicio, Ruta and Daitya, Expectations, Facing You, 1971, Fort Yawuh, In The Light, Solo Concerts Bremen & Lausanne, 1973, Treasure Island, Belonging, Luminessence, Death and the Flower, Backhand, 1974, The Koln Concert, Mysteries, Shades, Bob-Be, Byablue, Arbour Zena, 1975, Survivors' Suite, Eyes of The Heart, Staircase, Hymns/Spheres, Sun Bear Concerts, 1976, My Song, 1977, Personal Mountains, Nude Ants, Moth and The Flame, 1979, The Celestial Hawk, Sacred Hymns, Invocations, 1980, Concerts Bregenz and Munich, 1981, Standards Volumes 1 & 2, Changes, 1983, Spirits, Standards Live, 1985, Still Live, Book of Ways, 1986, Dark Intervals, Changeless, 1987, Paris Concert, 1988, Tribute, 1989, Standards In Norway, 1989, The Cure, 1990, Vienna Concert, Bye Bye Black Bird, 1991, At the Dear Head Inn, 1992, Bridge of Light, 1993, At The Blue Note (6 Civil Defense set, 1994), La Scala, 1995, Tokyo '96. Also recorded with Airto, Freddie Hubbard, Marion Williams, Kenny Wheeler, Gary Peacock, Charlie Haden, Paul Motian. Classical recordings include J. S. Bach—Well Tempered Clavier Book 1 (piano), 1987, Book 2 (harpsichord), 1991, Goldberg Variations (harpsichord), 1989, French Suites (harpsicord), 1991, Handel Keyboard Suites, 1993, (with Michala Petri) Handel—Sonatas for Recorder and Continuo, 1990, Bach— Sonatas for Flute and Harpsicord, 1992, (with Dennis Russell Davies/Stuggart Chamber Orchestra) Mozart Piano Concerto Northern 21, 23, 27, Lou Harrison—Piano Concerto and Suite for violin, piano and orchestra, 1988, Alan Hohvaness—Lousadzak, 1989, (with Gidon Kremer) Arvo Part—Fratres, 1983, Shostakovich—24 Preludes and Fugues, Opus 87, 1991. (with Kim Kashkashian) Bach Sonatas for Viola da Gamba, 1991. Concert soloist with San Francisco Symphony, Philadelphia Orchestra, Boston Symphony Orchestra, American Composers Orchestra, St. Paul and English Chamber Orchestra, Rochester and Brooklyn Philharmonic. Subject of biography: Keith Jarrett: The Man and His Music (Ian Carr), 1991.
Pianist with groups led by Art Blakey, 1965, Charles Lloyd, 1966-1969, Miles Davis, 1970-1971. Recording with group led by Art Blakey: Buttercorn Lady, 1966. Recordings with groups led by Charles Lloyd: Dreamweaver, Forest Flower, In Europe, The Flowering, 1966, Love In (Live at Fillmore), Journey Within, Live in the Soviet Union, 1967, Soundtrack, 1968.Recordings with groups led by Miles Davis: Miles Davis at Fillmore, Live—, Evil, Get Up With It, Directions, 1970. Soloist, leader of own groups, since 1969. Recordings as leader of own groups or as solo artist: Life Between The Exit Signs, 1967, Restoration Ruin, Somewhere Before, 1968, Gary Burton/Keith Jarrett, 1971, Mourning of a Star, Birth, El Juicio, Ruta and Daitya, Expectations, Facing You, 1971, Fort Yawuh, In The Light, Solo Concerts Bremen & Lausanne, 1973, Treasure Island, Belonging, Luminessence, Death and the Flower, Backhand, 1974, The Koln Concert, Mysteries, Shades, Bob-Be, Byablue, Arbour Zena, 1975, Survivors' Suite, Eyes of The Heart, Staircase, Hymns/Spheres, Sun Bear Concerts, 1976, My Song, 1977, Personal Mountains, Nude Ants, Moth and The Flame, 1979, The Celestial Hawk, Sacred Hymns, Invocations, 1980, Concerts Bregenz and Munich, 1981, Standards Volumes 1 & 2, Changes, 1983, Spirits, Standards Live, 1985, Still Live, Book of Ways, 1986, Dark Intervals, Changeless, 1987, Paris Concert, 1988, Tribute, 1989, Standards In Norway, 1989, The Cure, 1990, Vienna Concert, Bye Bye Black Bird, 1991, At the Dear Head Inn, 1992, Bridge of Light, 1993, At The Blue Note (6 Civil Defense set, 1994), La Scala, 1995, Tokyo '96.Also recorded with Airto, Freddie Hubbard, Marion Williams, Kenny Wheeler, Gary Peacock, Charlie Haden, Paul Motian. Classical recordings include J. S. Bach—Well Tempered Clavier Book 1 (piano), 1987, Book 2 (harpsichord), 1991, Goldberg Variations (harpsichord), 1989, French Suites (harpsicord), 1991, Handel Keyboard Suites, 1993, (with Michala Petri) Handel—Sonatas for Recorder and Continuo, 1990, Bach— Sonatas for Flute and Harpsicord, 1992, (with Dennis Russell Davies/Stuggart Chamber Orchestra) Mozart Piano Concerto Northern 21, 23, 27, Lou Harrison—Piano Concerto and Suite for violin, piano and orchestra, 1988, Alan Hohvaness—Lousadzak, 1989, (with Gidon Kremer) Arvo Part—Fratres, 1983, Shostakovich—24 Preludes and Fugues, Opus 87, 1991. (with Kim Kashkashian) Bach Sonatas for Viola da Gamba, 1991.Concert soloist with San Francisco Symphony, Philadelphia Orchestra, Boston Symphony Orchestra, American Composers Orchestra, St. Paul and English Chamber Orchestra, Rochester and Brooklyn Philharmonic. Subject of biography: Keith Jarrett: The Man and His Music (Ian Carr), 1991.

Religious beliefs
Views and World outlook
Quotations
Party affiliation description
Favorite Sports & Clubs
Favorite Athletes
Ethnicity details
College/University Description
Favorite Political Figures
Favorite Philosophers & Thinkers
Favorite Music & Bands
Favorite writers
Favorite Artists
Other interests
Career Description
Personality
Quotes from others about the person
Physical Characteristics
Go
up
Edit Profile