Background
Education
Career
Library. San Diego City Public Library., 1962—1964, San Diego City Schools, 1965—1990. Retired, 1991

Member California State Council Education, San Francisco, 1968—1971, San Diego Citizen Advisory Committee, 1978. Speaker San Diego City College, 1965.

Instructor Grossmont (California) College, 1975—1980, San Diego State College, 1981.
Membership
Chairman Public Employees Coordinator Council, San Diego, 1978—1979. Member N. Mount Village Planning Committee. Appointed member Arizona State School Redistricting Commission, 2006—2007.
Committeeman North Mountain Precinct Democratic Party, Phoenix, 1995. State committee member Democratic Party State Committee, 1995. Active Legislative District 18, 1994.
Member executive committee Maricopa County Democratic Party, 2002. Chairman Legislation District 6, 2002. Member Legislation District 10.
President Kensington-Talmadge Community Association, San Diego, 1976—1978. Advisory council member Area Agency on Aging, since 2006, school district redistricting commission. Member of American Association of University Women (vice president finance), Moon Hills Community Group (chairman), Arizona Silver Haired Legislators (elected delegate), Arizona Writers Club.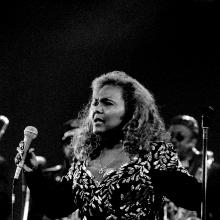 Born June 17, 1928
Nationality
1961

1962

1962 - 1964

1965 - 1990

1991