Career
Civil servant, 1974—1975. Civil servant in public administration Bremen, Germany, 1977. Probationary judge Administrative Court of Bremen, 1978—1980, judge, 1980—1990, chief judge, 1991—1995.

Member Bremen State Parliament, 1995—2005. Mayor, president, senator of culture & ecclesiastical affairs Senate of Free Hanseatic City Bremen, since 2005. President Federal Council (Upper House of Parliament), Germany, since 2009.

Interim president Federal Republic of Germany, 2010. Member German Social Democratic Party, since 1967, head parliamentary party, 1999—2005.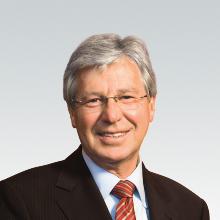 Born
July 12, 1949
(age 68)
Nationality
Ethnicity:
1974 - 1975

1977

1978 - 1980

1980 - 1990

1991 - 1995

1995 - 2005

2009

2010