Ulrich Kutschera
Ulrich Kutschera, German biologist, researcher. Achievements include discovery of several leech species and growth promoting symbiotic bacteria; discovery of epidermal growth control theory of stem elongation; discovery of synade model of macroevolution. Recipient Goedecke-Forschungspreis, 1986; fellow, Alexander-von-Humbold Foundation, since 1985.
Education
Career
Research fellow Carnegie Institute Stanford University, 1985—1987, visiting professor, Carnegie Institute, since 2007. Research associate Michigan State University, East Lansing, 1987—1988. Lecturer University Bonn, Germany, 1988—1993.

Professor University Kassel, Germany, since 1993, dean department biology Germany, 1998—1999.
Major achievements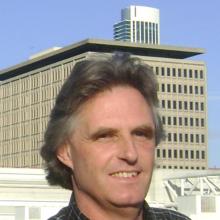 1980

1981

1985

1987 - 1988

1988 - 1993

1993

1998 - 1999

2007