Peter Lampe
Peter Lampe, German theologian, educator. Ordained to pastor Lutheran Church, 1994. Decorated knight Order St. John; recipient ecumenical preaching award, Bonn, Germany, 2003. Member of Society Biblical Literature, Societas Theologicum Ordinem Adiuvantium (founder, 1st chairman 1997-1999), Studiorum Novi Testamenti Societas.
Background
Education
Career
Wissenschaftlicher assistant University Bern, Switzerland, 1981—1987. Associate professor Union Theological Seminary Virginia, Richmond, Virginia, 1987—1989, professor, 1989—1992, chair biblical studies department, 1989—1992. Professor history and archaeology of early Christianity and its environment University Kiel, Germany, 1992—1999, director Institute New Testament and Judaic Studies Germany, 1992—1999, dean School Theology Germany, 1996—1998.

Professor New Testament studies University Heidelberg, Germany, since 1999. Director Phrygia archaeological surface survey University Heidelberg. Co-discoverer Discovery of Pepouza, since 2001.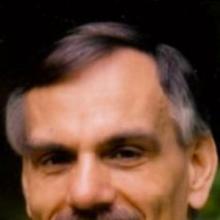 Born
January 28, 1954
(age 63)
Nationality
Ethnicity:
1984

1991

1981 - 1987

1987 - 1989

1989 - 1992

1992 - 1999

1996 - 1998

1999