Eliade Nicolae Stefanescu
Eliade Nicolae Stefanescu, Romanian research scientist. Achievements include development of characterization of semiconductor devices, developments of open quantum physics, invention and microscopic theory of a semiconductor device for the environmental heat conversion into usable energy, a unitary relativistic quantum theory . Member of American Chemical Society, and Academy Romanian Scientists.
Background
Education
Career
Design engineer Trust Chemical Equipment, Bucharest, Romania, 1970—1972. Research assistant Research Institute Electronic Components, Romania, 1972—1976, scientist, 1976—1978, senior scientist, 1978—1997, Institute Nanotech., Romania, 1997—1998, Institute Atomic Physics, 1998—2004, Professor Polytechnic University Bucharest, 1996—2000. Center Advanced Studies Physics Romanian Academy, since 2004.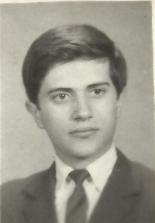 Major achievements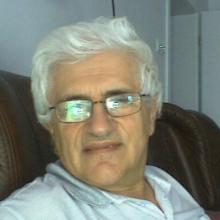 1970

1970 - 1972

1972 - 1976

1976 - 1998

1998 - 2004

2004
Contributor  
Other Names
Spelling variants for First Name
Spelling variants for Last/Family/Name
Middle Name
Album
College/University

Polytechnic University Bucharest

Career

Research Institute Electronic Components

Description
Address
mainPhoto

Research Institute Electronic Components

Description
Address
mainPhoto

Trust Chemical Equipment

Description
Address
mainPhoto

Research Institute Electronic Components

Description
Address
mainPhoto

Research Institute Electronic Components

Description
Address
mainPhoto

Research Institute Electronic Components

Description
Address
mainPhoto

scientist

Description
Address
mainPhoto

Major Achievements

Achievements include development of characterization of semiconductor devices.

Awards
Works

Contributor articles to professional journals (Romanian Academy award, 1983).

Link
Works description
mainPhoto

Relatives

Lidia Grigore Stefanescu
Maria Voichita Stefan Kellner
Nicolae Ion

Person Photo
Religious beliefs
Views and World outlook
Quotations
Party affiliation description
Favorite Sports & Clubs
Favorite Athletes
Ethnicity details
College/University Description
Favorite Political Figures
Favorite Philosophers & Thinkers
Favorite Music & Bands
Favorite writers
Favorite Artists
Other interests
Personality
Quotes from others about the person
Physical Characteristics
General Info
Album
Career

Research Institute Electronic Components

Career

Research Institute Electronic Components

Career

Research Institute Electronic Components

Career

Research Institute Electronic Components

Career

Research Institute Electronic Components

Position
Start date
Finish date

Research Institute Electronic Components
Research Institute Electronic Components
Institute of Atomic Physics

Career

Research Institute Electronic Components
Research Institute Electronic Components
Advanced Studies in Physics Center of the Romanian Academy

Career

Research Institute Electronic Components

Career

Research Institute Electronic Components

Awards
Awards
Major Achievements

Achievements include development of characterization of semiconductor devices.
Microscopic Open Quantum Physics, Environmental Heat Conversion into Usable Energy, Unitary Relativistic Quantum Theory

Awards
Career Description
School and college years description
Career
Go
up
Edit Profile