Background
Education
Career
General practice,, Koper, Slovenia, 1977-1978. Anesthesiologist General Hospital, Marl, Germany, 1978-1979, Stuttgart, Germany, 1981-1983. Research fellow Medical Faculty Xavier Bichat, Paris, 1985-2000, research director smooth muscle unit, 1988-2000.

Research director department anaesthesiology and intensive care medicine Ernst-Moritz-Arnt University, Greifswald, Germany, 2000-2014; Professor of Pathophysiology, Euroean University, Belgrade, Serbie 2011-2013; Adj. Professor of Anesthesiology, Dalhousie University, Halifax, Canada 2014-2017.
Works
Editor-in-chief: Dialogue, since 1992. Contributor numerous articles on skeletal muscle and smooth muscle physiology, physiology of respiration and pharmacology to international medical journals including Journal Applied Physiology. Inventor tracheal smooth muscle research model, a pump for transtraction lung vemntilation, hanging drop model for intravital mycroscopy, Theory of permanent dialogue for social conflicts resolution, Intentional theory of art. Moral Theory of Concerns.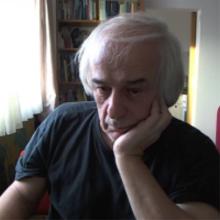 1976

1984

1977 - 1978

1978 - 1979

1981 - 1983

1985 - 2000

2000 - 2014