Background
Education
Career
Dozent University Leipzig, 1978-1983. Professor languages and literature University Greifswald, Germany, since 1983, director Institute for Foreign Languages and Lits. Germany, 1983-1989, director Institute for Romance Philology Germany, 1990—2000, president university council qermany, 1995-1997.

Visiting professor University Havana, 1976, University Köln, 1991-1992. Author: Wortbildung der franz. Gegenwartssprache, 1981, 3d edition, 1993, La formation des mots en français moderne, 1987, Wortbildung der spanischen Gegenwartssprache, 1992, 5th edition, 1996, Taschenwörterbuch Deutsch-Französisch, 1977, 5th edition, 1990, others.

Contributor articles and reviews to professional journals.
Personality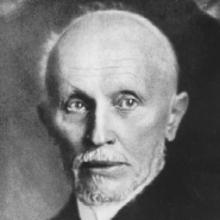 Born August 11, 1935
Nationality
Ethnicity:
1962

1978

1978 - 1983

1983