Background
Education
Career
Research director, administrative assistant to executive officer California State Federation Labor, San Francisco, 1949—1958. Director California Department Industrial Relations, 1959—1962. Under secretary United States Department Labor, Washington, 1962—1967.

United States ambassador to New Zealand United States Department State, 1967—1969. Executive secretary-treasurer California Labor Federation American Federation of Labor and Congress of Industrial Organizations, San Francisco, 1970—1996. Board Permit Appeals, 1953—1956, president, 1955—1956.

Member Public Welfare Commission, 1950—1953, Equal Employment Opportunities Commn, all San Francisco, 1956—1959. Member board regents University California, 1989—1997.
Connections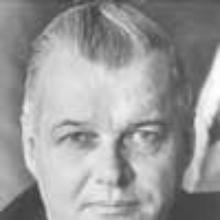 Born November 22, 1915
Nationality
1938

1976

1965

1966

1949 - 1958

1949 - 1958

1959 - 1962

1962 - 1967

1967 - 1969

1970 - 1996