Background
Education
Career
Assistant professor Technology University Budapest, 1984-1987, senior lecturer, 1989-1990. Fellow Swiss Federal Institute of Technology, Zürich, 1988. Research and development engineer Barco-EMT, Lahr, Germany, 1990-1994.

Project leader, technical advisory Thomson Multimedia, Hannover, Germany, 1994-1997. Research & Development manager for baseband signal processing Siemens AG, Munich, since 1997. Chairman speech coding group ITU-T Q16/15 International Standardization Body, 1995-1997.

Rapporteur for The Automated Meter Reading-World Bank, 3GPP SA4 International Standardization Body, since 1999. Co-chairman voice coder AG IMTC International Industry Forum, since 1999.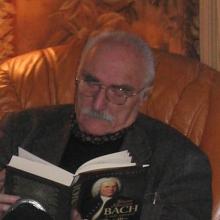 Born
February 24, 1959
(age 58)
Nationality
Ethnicity:
1982

1984

1985

1988

1990 - 1994

1994 - 1997

1997