Education
Georg Christoph Biller was a Thomaner, a member of the Thomanerchor, from 1965 to 1974 under Erhard Mauersberger and Hans-Joachim Rotzsch.

He studied at the Hochschule für Musik und Theater "Felix Mendelssohn Bartholdy" Leipzig from 1976 until 1981, orchestral conducting with Rolf Reuter and Kurt Masur, and voice.
Career
He was a teacher for choral conducting at the Hochschule für Musik Detmold in 1991.

In November 1992, George Christoph Biller was appointed Thomaskantor as the 16th successor of Bach in this position. The choir performs regularly three times a week in the St. Thomas Church, Leipzig, "Motette" every Friday evening at 6 and every Saturday afternoon at 3, typically including a Bach cantata, and service on Sundays at 9 o'clock.

In January 1994 Biller was appointed professor of choral conducting at the Felix Mendelssohn-Bartholdy Hochschule.



In May 1996 he became a member of the Sächsische Akademie der Künste (Academy of Arts of Saxony).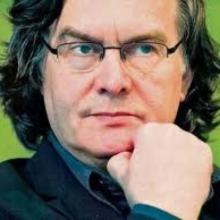 Born
September 20, 1955
(age 62)
Nationality
Ethnicity:
1965 - 1974

1976 - 1981

1991

1992

1994

1996