William Gillette
William Gillette, American historian, educator. Social Science Research Council faculty fellow, 1970; recipient Landry award Louisiana State University Press, 1979, Chastain award Southern Political Science Association, 1980, award of merit American Association for State and Local History, 1996, McCormick award New Jersey History Commission, 1997; grantee American Philosophical Society, New Jersey History Commission.
Background
Education
Career
Instructor Ohio State University, 1962-1964. Acting assistant professor University Connecticut, Storrs, 1965-1966. Assistant professor Brooklyn College City University of New York, 1966-1967.

Associate professor Rutgers University, 1967-1981, professor, since 1981. Fulbright professor University Salzburg (Austria), 1982-1983, Japan Women's University and Tsuda College, 1997-1998, Lomonosov Moscow State University, 2008. With Jersey Abraham Lincoln Bicentennial Commission, New Jersey.

With Army of the United States, 1956-1958.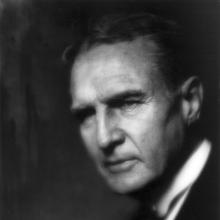 Born March 2, 1933
Nationality
1955

1956

1959

1963

1962 - 1964

1965 - 1966

1966 - 1967