Nicholas Rescher
Nicholas Rescher, German philosopher, author, educator. Achievements include University of Pittsburgh established a substantial biennial Nicholas Rescher prize for contributions to philosophy. Recipient Alexander von Humboldt Humanities prize, 1983, Prix Mercier, 2005; Ford Foundation fellow, 1959-1960, Guggenheim Foundation fellow, 1970-1971.
Background
Rescher, Nicholas was born on July 15, 1928 in Hagen, Westphalia, Germany. Arrived in United States, 1938, naturalized, 1944. Son of Erwin Hans and Meta Anna Rescher.
Education
Bachelor of Science in Mathematics, Queens College, 1949. Doctor of Philosophy, Princeton University, 1951. Doctor of Humane Letters (honorary), Loyola University, Chicago, 1970.

Doctor of Humane Letters (honorary), Lehigh University, 1993. Doctor honoris causa (honorary), University Córdoba, Argentina, 1992. Doctor honoris causa (honorary), University Constance, Germany, 1995.

Doctor of Science (honorary), City University of New York, 1999. Doctor of Philosophy (honorary), Fern University, Hagen, 2001. Dr.rer.pol.hc, Helsinki, 2006.

Doctor of Humane Letters (honorary), Cleveland State University, 2007.
Career
Instructor philosophy Princeton (New Jersey) University, 1951-1952. Mathematician Research and Development Corporation, 1954-1956. Associate professor philosophy Lehigh University, Bethlehem, Pennsylvania, 1957-1961.

Distinguished professor philosophy University Pittsburgh, since 1961, chairman Center for Philosophy of Science, since 1988. Trustee St. Edmunds Academy, Pittsburgh, 1980—1985. Nonresident member Corpus Christi College, Oxford.

Distinguished visiting lecturer, Oxford, Salamanca, Munich, Konstanz. Consultant in field; With United States Marine Corps, 1952-1954.
Major achievements
Achievements include University of Pittsburgh established a substantial biennial Nicholas Rescher prize for contributions to philosophy.
Views
In his recent trilogy, A System of Pragmatic Idealism (1992-1993). Rescher aims to combine ideas expounded in more than 50 books and 211 articles that preceded it. The result, a system of pragmatic idealism, endorses traditional idealism's emphasis on the contributions made by our subjectivity to our conception of reality, but does not lose sight of the objective constraints imposed on proper cognitive construction by our given needs and by interests that derive from our circumstances.

The pragmatism defended is, moreover, an objective pragmatism of what works impersonally, rather than a subjective pragmatism of what worksforme or for us. It is applied not only to our factual commitments but also to our value commitments. With regard to values, again, a good measure of objectivity derives from our emplacement in reality, which imposes upon us certain basic projects not constructed or freely chosen, but given.

About these we cannot properly deliberate.

The third volume of the trilogy opposes the rampant nihilism of a 'post-philosophical' age. Pluralism is regarded as compatible with a philosophical search for truth. Philosophical views are of course bound to reflect differences in backgrounds of experience and reflection.

Moreover, people are bound to differ constitutionally as well, in ways that will affect what they find plausible or regard as worth pursuing. Universal acceptance and consensus are hence not in the offing, and may never be realized in philosophy. But that does not entail scepticism or relativism, since equal access to the truth is not guaranteed to all by their very constitution and opportunities.

Rescher's most important contributions to philosophy have prominently involved: the rehabilitation of idealism in general and the coherence theory of truth in particular.

The revival and reconstruction of pragmatism. The development of inconsistency-tolerant logic: and the development of an exponential retardation theory of scientific progress.

In sheer productivity and in the vast scope of his accomplishment, Rescher has few peers in the history of philosophy. From his great energy, intellectual power and restless curiosity has come a system of philosophy unsurpassed in our century.
Membership
Secretary general International Union History and Philosophy Science United Nations Educational, 1969—1972. Member of Academy Europaea, Academie International de Philosophie des Sciences, Institute International de Philosophie, C. S. Perice Society (past president), G. W. Leibniz Society of America, Royal Society of Canada, Royal Asiatic Society, American Metaphys. Society, American Catholic Philosophical Association, American Philosophical Association (Aquinas medal 2007).
Personality
Interests
Philosophers & Thinkers : German idealism and American pragmatism.
Logic; philosophy of science. Leibniz's philosophy.
Connections
Married Dorothy Henle, February 10, 1968. Children: Mark, Owen, Catherine;1 child from previous marriage Elizabeth.

father: Erwin Hans

mother: Meta Anna Rescher

spouse: Dorothy Henle

children: Mark Rescher

Owen Rescher

Catherine;1 child from previous marriage Elizabeth Rescher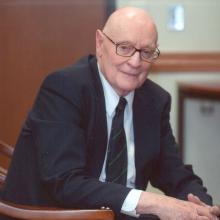 Born July 15, 1928
Nationality
Ethnicity:
1949

Queens College

1951

Princeton University

1970

Loyola University

1993

Lehigh University

1992

University Cordoba

1995

University Constance

1999

City University of New York

2001

Fern University

2006

Helsinki

2007

Cleveland State University

1951 - 1952

Instructor, philosophy Princeton (New Jersey) University


1954 - 1956

mathematician Research and Development Corporation


1957 - 1961

associate, professor philosophy Lehigh University
Bethlehem, Pennsylvania, United States
Contributor  
Other Names
Spelling variants for First Name
Spelling variants for Last/Family/Name
Middle Name
Activities

Philosophical polymath and pragmatic idealist
Polymath
philosopher
educator
author

Album

Photo
Photo
Photo
Photo
Photo
Photo
Photo
Photo
Photo
Photo
Photo
Photo
Photo
Photo
Photo

College/University

Queens College
Princeton University
Loyola University
Lehigh University
University Cordoba
University Constance
City University of New York
Fern University
Helsinki
Cleveland State University

Career

professor philosophy Lehigh University

Description
Address
mainPhoto

philosophy Princeton (New Jersey) University

Description
Address
mainPhoto

mathematician Research and Development Corporation

Description
Address
mainPhoto

philosophy University Pittsburgh

Description
Address
mainPhoto

Center for Philosophy of Science

Description
Address
mainPhoto

Major Achievements

Achievements include University of Pittsburgh established a substantial biennial Nicholas Rescher prize for contributions to philosophy.

Awards
Works

Author: The Coherence Theory of Truth, 1973, Methodological Pragmatism, 1977, Scientific Progress, 1978, The Limits of Science, 1985, Luck, 1995, Predicting the Future, 1997, Complexity, 1998, Nature and Understanding, 2000, Paradoxes, 2000, Philosophical Reasoning, 2001, Fairness, 2002, Epistomic Logic, 2004, Epistemetrics, 2006, Free Will, 2009. Executive editor: American Philosophical Quarterly, since 1961. Member editorial board 15 journals. Contributor articles to professional journals.
book: Coherence Theory of Truth (Clarendon library of logic and philosophy)

Works description
mainPhoto

book: Methodological Pragmatism: Systems-theoretic Approach to the Theory of Knowledge

Works description
mainPhoto

book: Methodological Pragmatism: A Systems-Theoretic Approach to the Theory

Works description
mainPhoto

book: Philosophical Reasoning: A Study in the Methodology of Philosophizing
book: Epistemetrics
book: Epistemetrics 1st edition by Rescher, Nicholas (2011) Paperback

Works description
mainPhoto

book: [ [ [ Epistemetrics[ EPISTEMETRICS ] By Rescher, Nicholas ( Author )Mar-03-2011 Paperback

Works description
mainPhoto

book: Predicting the Future: An Introduction to the Theory of Forecasting
book: Pascal's Wager: A Study of Practical Reasoning in Philosophical Theology

Works description
mainPhoto

book: Predicting the Future: An Introduction to the Theory of Forecasting
book: Scientific Progress: A Philosophical Essay on the Economics of Research in Natural Science
book: Limits of Science (Pittsburgh Series in Philosophy and History of Science)
book: Free Will: A Philosophical Reappraisal, Second Edition
book: Predicting Our Future Cyberlife
book: Free Will: A Philosophical Reappraisal, Second Edition
book: Predicting the Future: An Introduction to the Theory of Forecasting by Rescher, Nicholas (1997) Paperback

Works description
mainPhoto

Author: The Coherence Theory of Truth, 1973, Methodological Pragmatism, 1977, Scientific Progress, 1978, The Limits of Science, 1985, Luck, 1995, Predicting the Future, 1997, Complexity, 1998, Nature and Understanding, 2000, Paradoxes, 2000, Philosophical Reasoning, 2001, Fairness, 2002, Epistomic Logic, 2004, Epistemetrics, 2006, Free Will, 2009. Executive editor: American Philosophical Quarterly, since 1961. Member editorial board 15 journals.Contributor articles to professional journals.

Relatives

Mark Rescher
Owen Rescher
Catherine;1 child from previous marriage Elizabeth Rescher
Meta Anna Rescher
Dorothy Henle
Erwin Hans

Religious beliefs
Views and World outlook
Quotations
Party affiliation description
Favorite Sports & Clubs
Favorite Athletes
Ethnicity details
College/University Description
Favorite Political Figures
Favorite Music & Bands
Favorite writers
Favorite Artists
Personality
Quotes from others about the person
Physical Characteristics
Go
up
Edit Profile