Jacob Needleman
Jacob Needleman, American philosophy educator, writer. Grantee Religion in Higher Education, Marsden Foundation, 1967-1968, Ella Lymna Cabot Trust, 1969, Far West Institute, 1975.
Background
Needleman, Jacob was born on October 6, 1934 in Philadelphia, Pennsylvania, United States. Son of Benjamin and Ida (Seltzer) Needleman.
Education
Bachelor, Harvard University, 1956. Graduate, University Freiburg, 1958. Doctor of Philosophy, Yale University, 1961.
Career
Clinical psychology trainee West Haven (Connecticut) Veterans Hospital Administration, 1960-1961. Research associate Rockefeller Institute, New York, 1961-1962. From assistant professor to associate professor philosophy San Francisco State University, 1962-1966, professor philosophy, since 1967, chair department philosophy, 1968-1969.

Visiting scholar Union Theological Seminary, 1967-1968. Director Center Study New Religions, 1977-1983. Lecturer psychiatry, consultant medical ethics University California, 1981-1984.
Connections
Married Carla Satzman, August 30, 1959 (divorced 1989). Children: Raphael, Eve. Married Gail Anderson, December 1989.

father: Benjamin Needleman

mother: Ida (Seltzer) Needleman

spouses: Carla Satzman

Gail Anderson

children: Raphael Needleman

Eve Needleman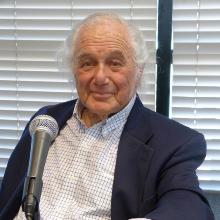 Born October 6, 1934
Nationality
1956

Harvard University

1958

University Freiburg

1961

Yale University

1960 - 1961

Clinical psychology trainee, West Haven (Connecticut) Veterans Hospital Administration


1961 - 1962

research associate, Rockefeller Institute
New York, United States

1962 - 1966

from assistant, professor to associate professor philosophy San Francisco State University


1967

from assistant, professor to associate professor philosophy San Francisco State University


1968 - 1969

from assistant, professor to associate professor philosophy San Francisco State University

Contributor  
Other Names
Spelling variants for First Name
Spelling variants for Last/Family/Name
Middle Name
Album

Photo
Photo
Photo
Photo
Photo
Photo
Photo
Photo
Photo
Photo
Photo
Photo
Photo
Photo
Photo
Photo
Photo
Photo
Photo
Photo
Photo
Photo
Photo
Photo
Photo
Photo
Photo
Photo
Photo
Photo
Photo
Photo
Photo
Photo
Photo
Photo
Photo
Photo
Photo
Photo
Photo
Photo

College/University

Harvard University
University Freiburg
Yale University

Career

Rockefeller Institute

Description
Address
mainPhoto

West Haven (Connecticut) Veterans Hospital Administration

Description
Address
mainPhoto

professor to associate professor philosophy San Francisco State University

Description
Address
mainPhoto

professor to associate professor philosophy San Francisco State University

Description
Address
mainPhoto

professor to associate professor philosophy San Francisco State University

Description
Address
mainPhoto

Awards
Membership description
Works

Author: Being-in-the-World, 1963, The New Religions, 1970, Religion for a New Generation, 1973, A Sense of the Cosmos, 1975, On the Way to Self-Knowledge: Sacred Tradition and Psychotherapy, 1976, Lost Christianity, 1980, Consciousness and Tradition, 1982, The Heart of Philosophy, 1982, Sorcerers, 1986, Sin and Scientism, 1986, Lost Christianity: A Journey of Rediscovery to the Centre of Christian Experience, 1990, Money and the Meaning of Life, 1991, Modern Esoteric Spirituality, 1992, The Way of the Physician, 1993, The Indestructible Question, 1994, A Little Book on Love, 1996, Time and the Soul, 1998. The American Soul, 2002, The Wisdom of Love, 2005, Why Can't We Be Good?, 2007, What Is God?, 2009. (translations) The Essential Marcus Aurelius, 2008, The Primary World of Senses, 1963, Essays on Ego Psychology, 1964. Editor Care of Patients with Fatal Illness, 1969, The Sword of Gnosis, 1973, Sacred Tradition and Present Need, 1974, Understanding the New Religions, 1978, Speaking of My Life: The Art of Living in the Cultural Revolution, 1979, Real Philosophy: An Anthology of the Universal Search for Meaning, 1991, The American Soul, 2002. Contributor Death and Bereavement, 1969, To Live Within, 1971, My Life with a Brahmin Family, 1972, The New Man, 1972, The Universal Meaning of the Kabbalah, 1973, The Phenomenon of Death.
book: Religion for A New Generation (2nd Edition)
book: Religion for a New Generation

Works description
mainPhoto

book: Religion for A New Generation

Works description
mainPhoto

book: A Sense of the Cosmos: Scientific Knowledge and Spiritual Truth
book: Sense of the Cosmos (03) by Needleman, Jacob [Paperback (2003)]
book: A Sense of the Cosmos: Scientific Knowledge and Spiritual Truth by Needleman, Jacob (2003) Paperback

Works description
mainPhoto

book: A sense of the cosmos: The encounter of modern science and ancient truth by Needleman, Jacob (1975) Hardcover

Works description
mainPhoto

book: Lost Christianity
book: Consciousness and Tradition
book: The Heart of Philosophy
book: Sin and Scientism

Works description
mainPhoto

book: Lost Christianity: A Journey of Rediscovery to the Center of Christian Experience (Element Classic)
book: Money and the Meaning of Life
book: Espiritualidad de los movimientos esotericos modernos / Spirituality of Modern Esoteric Movements (Spanish Edition)
book: Modern Esoteric Spirituality (World Spirituality) by Needleman, Jacob (1992) Hardcover

Works description
mainPhoto

book: The way of the physician
book: The Way of the Physician: Recovering the Heart of Medicine
book: The Indestructible Question: Essays On Nature, Spirit, and the Human Paradox (Arkana)
book: The Indestructible Question

Works description
mainPhoto

book: The Essential Marcus Aurelius (Tarcher Cornerstone Editions)
book: Essential Marcus Aurelius (Tarcher Cornerstone Editions) by Jacob Needleman (21-Mar-2008) Paperback

Works description
mainPhoto

book: The Sword of Gnosis

Works description
mainPhoto

book: Real Philosophy: An Anthology of the Universal Search for Meaning (Arkana)
book: Money & the Meaning of Life Hardcover September 1, 1994

Works description
mainPhoto

book: Money and the Meaning of Life [First Edition Signed By Author]

Works description
mainPhoto

book: The Essential Marcus Aurelius by Needleman,Jacob; Piazza,John. [2008] Paperback
book: Money and the Meaning of LifeMONEY AND THE MEANING OF LIFE by Needleman, Jacob (Author) on Sep-15-1994 Paperback
book: Time and the Soul: Where Has All the Meaningful Time Gone -- and Can We Get It Back?
book: The American Soul: Rediscovering the Wisdom of the Founders
book: The Wisdom of Love: Toward a Shared Inner Life
book: The American Soul: Rediscovering the Wisdom of the Founders
book: [(The Heart of Philosophy)] [Author: Jacob Needleman] published on (August, 2003)
book: A Little Book on Love: A Wise and Inspiring Guide to Discovering the Gift of Love
book: The American Soul: Rediscovering the Wisdom of the Founders
book: The American Soul: Rediscovering the Wisdom of the Founders
book: The New Religions (Tarcher Cornerstone Editions)
book: Time and the Soul
book: The Heart of Philosophy

Works description
mainPhoto

book: The Heart of Philosophy by Needleman, Jacob (2003) Paperback
book: The Heart of Philosophy. RKP. 1982.

Works description
mainPhoto

book: The Heart of Philosophy. RKP. 1983.

Works description
mainPhoto

book: Lost Christianity by Needleman, Jacob (2003) Paperback
book: Lost Christianity by Needleman, Jacob [Tarcher, 2003] (Paperback) [Paperback]
book: The way of the physician 1st edition by Needleman, Jacob (1985) Hardcover

Works description
mainPhoto

book: The Way of the Physician: Recovering the Heart of Medicine 2nd edition by Needleman, Jacob (2014) Paperback

Works description
mainPhoto

book: The Way of the Physician: Recovering the Heart of Medicine [PAPERBACK] [2014] [By Jacob Needleman]

Works description
mainPhoto

Author: Being-in-the-World, 1963, The New Religions, 1970, Religion for a New Generation, 1973, A Sense of the Cosmos, 1975, On the Way to Self-Knowledge: Sacred Tradition and Psychotherapy, 1976, Lost Christianity, 1980, Consciousness and Tradition, 1982, The Heart of Philosophy, 1982, Sorcerers, 1986, Sin and Scientism, 1986, Lost Christianity: A Journey of Rediscovery to the Centre of Christian Experience, 1990, Money and the Meaning of Life, 1991, Modern Esoteric Spirituality, 1992, The Way of the Physician, 1993, The Indestructible Question, 1994, A Little Book on Love, 1996, Time and the Soul, 1998. The American Soul, 2002, The Wisdom of Love, 2005, Why Can't We Be Good?, 2007, What Is God?, 2009. (translations) The Essential Marcus Aurelius, 2008, The Primary World of Senses, 1963, Essays on Ego Psychology, 1964.Editor Care of Patients with Fatal Illness, 1969, The Sword of Gnosis, 1973, Sacred Tradition and Present Need, 1974, Understanding the New Religions, 1978, Speaking of My Life: The Art of Living in the Cultural Revolution, 1979, Real Philosophy: An Anthology of the Universal Search for Meaning, 1991, The American Soul, 2002. Contributor Death and Bereavement, 1969, To Live Within, 1971, My Life with a Brahmin Family, 1972, The New Man, 1972, The Universal Meaning of the Kabbalah, 1973, The Phenomenon of Death.

Relatives

Raphael Needleman
Eve Needleman
Ida (Seltzer) Needleman
Carla Satzman
Gail Anderson
Benjamin Needleman

Religious beliefs
Views and World outlook
Quotations
Party affiliation description
Favorite Sports & Clubs
Favorite Athletes
Ethnicity details
College/University Description
Favorite Political Figures
Favorite Philosophers & Thinkers
Favorite Music & Bands
Favorite writers
Favorite Artists
Other interests
Personality
Quotes from others about the person
Physical Characteristics
Go
up
Edit Profile