Hee-Sup Shin
Hee-Sup Shin, Korean, American biology professor, researcher. Achievements include genetic analysis of t-complex of mice, chromosomal rearrangements in t-haplotypes, calcium channels and brain functions. Recipient Frank-Lappin-Horsfal award Cornell University, 1982, Ho-Am Foundation prize in Science, 2004, Dupont Science Technical award Korea Institute of Science Technology, 2004. Member Genetics Society of America.
Background
Education
Career
Postdoctoral fellow Sloan Kettering Institute, New York City, 1978-1980, research associate, 1983-1985. Assistant professor Massachusetts Institute of Technology, Cambridge, Massachusetts, 1985—1991. Associate Whitehead Institute, since 1985.

Professor, department Life Science Pohang University of Science and Technology, 1991—2001. Principal research scientist, Center for Calcium and Learning Korean Institute of Science Technology, since 2001.
Major achievements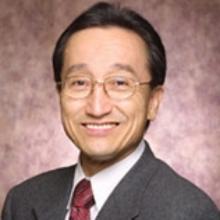 Born
July 29, 1950
(age 67)
1974

1983

1978 - 1980

1985 - 1991

1985

1991 - 2001

1991 - 2001

2001

2001