Background
Ramesh, K.H. was born on February 5, 1956 in Bangalore, Karnataka, India. Came to the United States, 1986. Son of Hanumantha Chetty and Jayalakshimi Shetty.

K H Ramesh a native of Bangalore, and an alumnus of Bangalore University & Kidwai Memorial Institute of Oncology, obtained his Doctoral Degree in Human Cancer Cytogenetics under the guidance of Professors M Krishna Bhargava, MD and B. N. Chowdaiah, Ph.D. He moved to the US in 1986 and completed his Clinical Cytogenetics training under the guidance of world renowned geneticist Avery Sandberg, MD at Roswell Park Cancer Institute, Buffalo, NY. At present he is the Director of Cancer CytoGenomics and Associate Professor of Pathology at Montefiore Medical Center & Albert Einstein College of Medicine, Bronx, NY. He is a Board Certified Clinical Cytogeneticist and a Diplomate of the American Board of Medical Genetics & Genomics, and Fellow of the American College of Medical Genetics & Genomics. His expertise is in genetic testing of leukemia, lymphoma, myeloma and soft and solid tumors. His interests include global education, football, and music.
Education
Career
Research affiliate Roswell Park Cancer Institute, Buffalo, 1986-1988. Research associate Southwest biomedical Research Institute, Scottsdale, Arizona, 1988-1989. Professor research assistant Health Science Center University Colorado, Denver, 1989-1991.

Assistant professor Kidwai Memorial Institute Oncology, Bangalore, 1991-1992. Cytogeneticist Genzyme Genetics, Yonkers, New York, 1992-1994, Long Is. College Hospital, Brooklyn, 1994-1995.

Associate dir.asst. professor Albert Einstein College Medicine/Montefiore Medical Center, Bronx, since 1995. Consultant geneticist New York Medical College, Valhalla, since 1994. Laboratory director Department Health New York State, Albany, since 1995.
Major achievements
Works
Personality
Interests
Philosophers & Thinkers : Aristotle
Politicians: Mahthma Gandhi & Hillary Clinton
Sport & Clubs: Chelsea Football Club

New York City Football Club
Athletes: Usain Bolt and Christiano Ronaldo
Jogging, collecting bottle corks as a reminder of celebrations.
Music & Bands: Pink Floyd, Freddy Mercury, David Bowie, Bob Dylan, Credence Clearwater Revival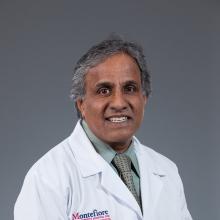 Born
February 5, 1956
(age 61)
Nationality
Ethnicity:
1978

1991

1978

1980

1965 - 1971

1986 - 1988

1988 - 1989

1989 - 1991

1991 - 1992

1992 - 1994

1994 - 1995

1995
Contributor  
Other Names
Spelling variants for First Name
Spelling variants for Last/Family/Name
Middle Name
Gender
College/University

Government Science College
Bangalore University
Bangalore University
Central College

Career

Research affil. Roswell Park Cancer Institute

Description
Address
mainPhoto

Southwest biomedical Research Institute

Description
Address
mainPhoto

research assistant Health Science Center University Colorado

Description
Address
mainPhoto

professor Kidwai Memorial Institute Oncology

Location
Description
Address
mainPhoto

cytogeneticist Genzyme Genetics

Description
Address
mainPhoto

cytogeneticist Genzyme Genetics

Description
Address
mainPhoto

dir.asst. professor Albert Einstein College Medicine/Montefiore Medical Center

Description
Address
mainPhoto

Major Achievements

Certified clinical cytogenetics Department Health New York State.

Works

Editorial board Cancer Genetics and Cytogenetics, since 1992, Cell Genetics and Cytogenetics, since 1995. Contributor chapter to book.

Link
Works description
mainPhoto

Relatives

Amrita Ramesh
Brinda Ramesh
Jayalakshimi Shetty
Chandrika Sreekantaiah
Hanumantha Chetty

Religious beliefs
Views and World outlook
Quotations
Party affiliation description
Favorite Sports & Clubs
Favorite Athletes
Ethnicity details
College/University Description
Favorite Political Figures
Favorite Philosophers & Thinkers
Favorite Music & Bands
Favorite writers
Favorite Artists
Personality
Quotes from others about the person
Physical Characteristics
Ethnicity
Background
Album
Person Photo
School

St. Josephs Boys High Schoo, Bangalore, India

School

St. Josephs Boys High Schoo, Bangalore, India
St. Josephs Boys High School, Bangalore, India

Major Achievements

Certified clinical cytogenetics Department Health New York State.
Certified clinical cytogenetics Department Health New York State. Diplomate, American Board of Medical Genetics and Genomics (ABMGG) Fellow American College of Medical Genetics and Genomics (FACMGG) Adjunct Associate Professor, MD Anderson Cancer Center, TX. USA

Membership description
Favorite Sports & Clubs
Favorite Athletes
Favorite Political Figures
Favorite Philosophers & Thinkers
Favorite Music & Bands
Favorite writers
Favorite Artists
Go
up
Edit Profile