Mike Fitzpatrick
Mike Fitzpatrick, United States Representative from Pennsylvania, lawyer. Bar: Pennsylvania 1988, New Jersey 1988, United States District Court (eastern, western & middle districts) Pennsylvania 1988. Named a Distinguished Graduate, National Catholic Education Association; recipient American Red Cross Citizen of Year award.
Background
Education
Career
Attorney Jackson & Sullivan, 1988—1992, Begley, Carlin & Mandio, LLP, Langhorne, Pennsylvania, 1992—1995, since 2007. Special counsel Saul Ewing LLP, Philadelphia, 1995—2004. Member United States Congress from 8th Pennsylvania District, Washington, 2005—2007, since 2011, United States House Financial Services Committee, Washington, since 2011.

Member, chairman Bucks County Board Commissioners, 1995—2005.
Major achievements
Membership
Board directors Lower Bucks Hospital, Bristol, Pennsylvania, Bucks County Bar Association Foundation, Lower Bucks Family Young Men's Christian Association. Member of American Bar Association, New Jersey State Bar Association, Pennsylvania Bar Association, Bucks County Bar Association, Brehon Law Society, Ancient Order Hibernians, Levittown Bristol Kiwanis, Knights of Columbus.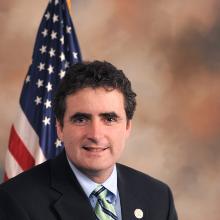 Born
June 28, 1963
(age 54)
Nationality
1985

1988

1988 - 1992

1992 - 1995

1995 - 2004

2005 - 2007

2007

2011

2011