Education
Kellenberger studied French and Spanish literature at the University of Zurich. During his studies, he spent some time in Tours, France, and Grenada, Spain. He wrote his undergraduate dissertation on Jean-Jacques Rousseau and his doctoral thesis on the Spanish playwright Pedro Calderón de la Barca. He completed his studies with a doctorate in literature from the University of Zurich.
Career
Jakob Kellenberger entered the Swiss diplomatic service in 1974. He was posted to Madrid, then to Brussels and subsequently to London. From 1984 to 1992, he headed the joint office of the Swiss Ministries of Foreign Affairs and Economic Affairs in charge of the relations to the European Union and EFTA, and in 1988, he was promoted from the diplomatic rank of minister to that of ambassador. From 1989 to 1991, he headed the transport negotiations (transit) with the European Community on the Swiss side. In 1992, Kellenberger was appointed Secretary of State for Foreign Affairs. From 1992 to 1999, he held the posts of Secretary of State and head of the Directorate of Political Affairs within the Swiss Federal Department of Foreign Affairs. From 1994 to 1998, he was also coordinator and chief negotiator for Switzerland's sector-by-sector bilateral negotiations with the European Union.

On 1 January 2010, Jakob Kellenberger was appointed president of the ICRC, a humanitarian organization that, as of July 2011, has some 13,000 staff and a network of over 200 delegations. The scope of the ICRC's operations expanded considerably during his term in office.

Jakob Kellenberger set great store by a clear strategy for the organization and the adoption of clear positions in a rapidly changing environment. He made a major contribution to achieving those goals.

Jakob Kellenberger lectures at the Swiss Federal Institute of Technology and the University of Salamanca.
Major achievements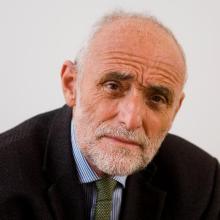 Born
October 19, 1944
(age 73)
Nationality
Ethnicity:
1975 - 1984

1984 - 1989

1989 - 1998

1992 - 1999

August 27, 1998
Contributor  
Relatives

Elisabeth Jossi
Elisabeth Kellenberger-Jossi
Go
up
Edit Profile