Education
Career
Television reporter KXAS-television, Dallas/Fort Worth, Texas, 1977—1984. Texas media coordinator Reagan/Bush Campaign, 1984. Media consultant Republican Party of Texas, 1985—1991, executive director, 1991—1994.

Director communications to Governor George W. Bush State of Texas, 1994—2001. Director communications Bush-Cheney campaign, 2000, advisory, 2004. Counselor to President The White House, Washington, 2001—2002.

Under secretary for public diplomacy & public affairs United States Department State, 2005—2007. Global vice chair Burson-Marsteller, Austin, Texas, since 2008.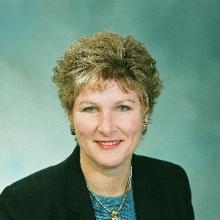 1977

1977

1977 - 1984

1984

1994 - 2001

2001 - 2002

2004

2005 - 2007

2008