Michael Winslow
Michael Winslow, American advertising executive. Named One of Best and Brightest, Advertising Age magazine, 1986; recipient Gold medal, Silver medal (3), The One Club: Award of Excellence (30), Communications Art magazine, 1972-1983, Merit award (10), Art Directors Club, New York City, 1975-1983, Addy awards, 1973-1984.
Background
Career
Designer McKinney Silver & Rockett, Raleigh, North Carolina, 1970—1972, associate art director, 1973—1975, art director, vice president, 1975—1977, senior vice president, 1977—1982, senior vice president, creative director, since 1982. Lecturer East Carolina University, Greenville, North Carolina. Creative judge Richmond (Virginia) Advertising Club, 1978, Phoenix Art Directors Club, 1984, One Club, New York.
Politics
Church should build bridges with political institutions through organizing ecumenical delegations to the party conferences.
Party affiliation: Democrat
Religion
Righteousness is a demand of God. It can be received only through faith in God.
Denomination: Methodist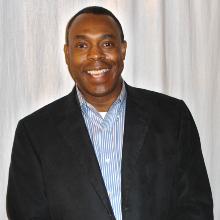 Born
April 28, 1947
(age 70)
Nationality