Clarence David Crouch
Clarence David Crouch, management consultant, excellentologist. Author of the book "The Excellent Experience:A Blueprint for Organizational, Team and Individual Success" with foreword by Stephen M.R. Covey. Served professionally in many industry environments. Academic degrees from the University of North Carolina - Chapel Hill (B.S. Business Administration) and Western Carolina University (M.S. Organizational Development).
Background
Career
Leadership consultant Phi Sigma Kappa National Fraternity, Indianapolis, 1979-1980. Salesman Blue Ridge Distributing Company, Hickory, North Carolina, 1981-1983. Manager Bennigan's Restaurants, Orlando, Atlanta, 1983-1986.

Salesman Columbia Distributing Company, Greenville, South Carolina, 1986-1987. Vice president human resources Fulenwider Enterprises, Morganton, North Carolina, since 1987. Consultant in field.
Membership
President Burke County Right-to-Life, Morganton, since 1988, Greenville/Asheville/Spartenburg Advertising Cooperative, since 1992. Chairman Drug Abuse Resistance Education Advisory Committee, Morganton, 1989. Candidate Morganton City Council, 1991.
Member Phi Sigma Kappa Alumni Association, University North Carolina Chapel Hill Alumni Association, Christian Business Men's Committee, Unifour Restaurant Association (president 1992).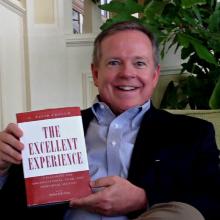 Born
September 16, 1957
(age 60)
Nationality
2009

1979 - 1980

1981 - 1987

1986 - 1987

1987 - 1994

1994 - 1997

1997 - 2000

2000 - 2002

2002 - 2011

2012 - present