Background
Education
Career
Detailed to Department State, 1925. Vice consul of career at Antwerp, Belgium, 1926. 3d secretary embassy Berlin, 1927, London, England, 1929.

Attended Disarmament Conference, Geneva, Switzerland, 1932, London Economic Conference, 1933. Assistant chief Division Current Information, 1934. Consul, 2d secretary Ottawa, Ontario, 1936.

1st secretary embassy Rome, 1940. Assistant liaison officer Department State, 1941-1944. Consul general Barcelona, Spain, 1944-1945.

Counselor of embassy Rome, 1945-1946, Rio do Janeiro, Brazil, 1947-1949. Ambassador to Burma, 1950-1952. Far Eastern adviser United States delegate 6th, 7th, 8th general assemblies United Nations, 1952-1953.

Assistant secretary state international organization affairs, 1953-1955. General manager American Foreign Service Association, 1957-1961. President Diplomatic and Consular Officers Retired Inc., 1957-1958.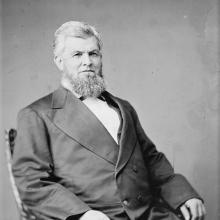 1918

1922

1923

1924

1925

1926

1927

1929

1932

1934

1940

1941 - 1944

1944 - 1945

1945 - 1946

1947 - 1949

1950 - 1952

1952 - 1953

1953 - 1955

1957 - 1961

1957 - 1958