Gregory G. Garre
Gregory G. Garre, American lawyer, former federal agency administrator. Named one of Litigation's Rising Stars, The American Lawyer magazine, 2007; recipient Attorney General Award for Excellence in Furthering the Interests of United States National Security, United States Department Justice, 2003, Attorney General Medallion, 2009.
Education
Career
Law clerk to Honorary Anthony J. Scirica United States Court Appeals (3rd circuit), 1991—1992. Law clerk to Justice William H. Rehnquist United States Supreme Court, 1992—1993. Partner Hogan & Hartson LLP, 1993—2000, 2004—2005.

Assistant to solicitor general United States Department Justice, Washington, 2000—2004, principal deputy solicitor general, 2005—2008, acting solicitor general, 2008, solicitor general, 2008—2009. Partner Latham & Watkins LLP, since 2009. Visiting professor law George Washington University Law School, since 2009.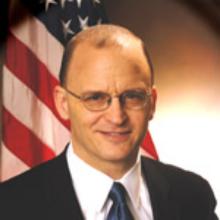 Born
November 1, 1964
(age 53)
Nationality
1987

1991

2004

1991 - 1992

1992 - 1993

1993

2004 - 2005

2005 - 2008

2008

2008 - 2009

2009