Background
Education
Career
Staff attorney South Dakota Legal Services, 1966-1967, directing attorney, chief officer, 1967-1972. Chief trial attorney Office of the Attorney General, Pierre, South Dakota, 1973-1974. Attorney general State of South Dakota, 1975-1978.

Governor State of South Dakota, 1979—1987, 1995—2002. Member United States Congress from South Dakota, 2003—2004. Lecturer Black Hills State College, Harvard University, University of California at Los Angeles, University Northern Colorado, University South Dakota.

Served with United States Marine Corps, 1956-1959.
Membership
Board directors National Legal Services Corporation. Member American Bar Association, South Dakota Bar Association, National Association Attorneys General, American Trial Lawyers Association, South Dakota Trial Lawyers Association, American Judicature Society, National Governors Association (executive committee), American Federation of the Blind.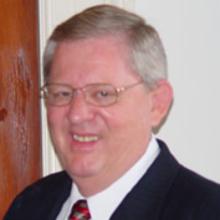 Born September 13, 1939
Nationality
1964

1966

1973 - 1974

1975 - 1978

1979 - 1987

1995 - 2002

2003 - 2004