Background
Education
Career
Lecturer M.N.R. Engineering College, 1975-1987, reader, 1987-1988. Assistant professor Delhi (India) Institute of Technology, 1988-1990. Professor Delhi Institute of Technology (name now Netaji Subhas Institute of Technology), since 1990, dean postgraduate studies and research, 1993—1996, director, dean academy, 1996—1997, dean administration, dean research, 1997—2000, head electronics and communications, 1990—1993, 1997—1998, since 2000.

Director Netaji Subhas Institute of Technology, 2003—2004.
Works
Honorary editor: Institute Electronics Telecommunication Engineers Journal Research, 1991-1995, since 2007, associate editor: Journal Circuits, Systems and Signal Processing, since 2003, editorial reviewer: 20 international journals. Contributor more than 100 articles to professional international journals.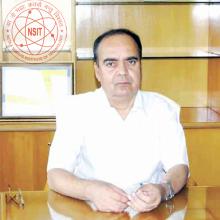 1966

1971

1974

1988

1975 - 1987

1987 - 1988

1988 - 1990

1990

1993 - 1996

1997