Philip Dimitrov
Philip Dimitrov, Bulgarian ambassador. Recipient Truman-Reagan Freedom award for contribution to overcoming communism, 1999. vice president Conservative Ecological Party, 1989; active Com for the Protection of Religious Rights, 1989; pro bono psychotherapist, Medical Academy Sofia, 1978-1985. Member Union of Democratic Forces Party.
Background
Education
Career
Attorney at law, Sofia, 1979-1990. Vice president Union Democratic Forces for Foreign Relations, 1990, president, 1990-1994. Prime minister Republic of Bulgaria, 1991-1992.

Member National Assembly of Bulgaria, 1991-1992. Member national executive council Union of Democratic Forces, Sofia, 1996. Vice chairman Bulgaria Jt.

Parliamentary Committee European Union, 1995-1997. Permanent Bulgarian ambassador United Nations, New York City, 1997-1998. United States ambassador Republic of Bulgaria, Washington, since 1998.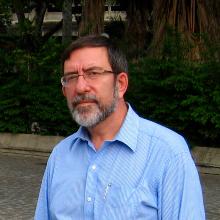 Born
March 31, 1955
(age 62)
Nationality
1977

1979 - 1990

1991 - 1992

1991 - 1992

1995 - 1997

1996

1997 - 1998

1998
Contributor  
Other Names
Spelling variants for First Name
Spelling variants for Last/Family/Name
Middle Name
Album
College/University

English Language School
Faculty of Law

Career

Republic of Bulgaria

Description
Address
mainPhoto

at law

Description
Address
mainPhoto

national executive council Union of Democratic Forces

Description
Address
mainPhoto

Union Democratic Forces for Foreign Relations

Description
Address
mainPhoto

Union Democratic Forces for Foreign Relations

Description
Address
mainPhoto

prime minister Republic of Bulgaria

Description
Address
mainPhoto

National Assembly of Bulgaria

Description
Address
mainPhoto

Bulgaria Jt. Parliamentary Committee European Union

Description
Address
mainPhoto

United Nations

Description
Address
mainPhoto

Awards
Works

Author: For They Lived, Lord, 1991. Contributor various articles on psychotherapy.

Link
Works description
mainPhoto

Relatives

Katherine Philipov Dimitrov
Elena Valentinova Gueorgieva-Dimitrova
Dimitar Vassilev

Views and World outlook
Quotations
Party affiliation description
Favorite Sports & Clubs
Favorite Athletes
Ethnicity details
College/University Description
Favorite Political Figures
Favorite Philosophers & Thinkers
Favorite Music & Bands
Favorite writers
Favorite Artists
Other interests
Personality
Quotes from others about the person
Physical Characteristics
Go
up
Edit Profile