Career
Barrister Queensland, 1867, also of New South Wales and Victoria. Queen's Counsel 1876. Attorney-General 1874-1878, 1890-1893.

Secretary for Public Instruction, 1876-1879, 1883-1884. Secretary for Public Works, 1S7S-79. Premier of Queensland, 1883-1888S, 1890-1893.

Colonial Treasurer, 1887-1888. President of Federal Council of Australasia, 1888, 1891, 1893. Chief Justice of Queensland, 1893-1903.

Lieutenant-Governor of Queensland, 1899-1903. Author of the Queensland Criminal Code. Translator of Dante's Inferno. P.C. 1901; a member of the Judicial Committee of the Privy Council; Chief Justice of Australia since 1903.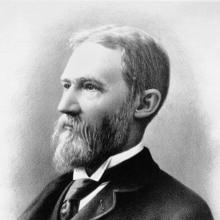 1883 - 1888

1890 - 1893

1891

1903 - 1919