Background
Career
Clerk in store, Minnesota, 1882-1888. Removed to Washington Ty., 1888. In mercantile business, Davenport, Washington, 1888-1889.

Moved to Wilbur, 1889, and to Spokane, 1908. President M. E. & E. T. Hay, Big Bend Land Сompany. Vice president State Bank of Wilbur.

Mayor of Wilbur 2 terms. Chairman Republican Company Central Committee, Lincoln Company, Washington, 1898-1902. Elected lieutenant governor of Washington, 1908, becoming governor, March 29, 1909, on death of Governor Cosgrove, for unexpired term, 1909-1913.

Home: Spokane, Wash.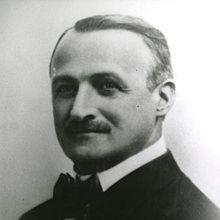 Contributor  
Career

Republican National Convention
Other Names
Spelling variants for First Name
Spelling variants for Last/Family/Name
Middle Name
College/University

Business College

Incomplete
present
Main photo

Career

Wilbur, Washington

Description
Address
mainPhoto

Washington
Washington
Cosgrove's unexpired term

Description
Address
mainPhoto

Lincoln County Republican Party

Description
Address
mainPhoto

Republican National Convention

Description
Address
mainPhoto

Washington
Washington

Membership description
Relatives

Mary L. (Coming) Hay
Lizzie L. Muir
Edward Murry Hay

Religious beliefs
Views and World outlook
Quotations
Party affiliation description
Favorite Sports & Clubs
Favorite Athletes
Ethnicity details
Favorite Political Figures
Favorite Philosophers & Thinkers
Favorite Music & Bands
Favorite writers
Favorite Artists
Other interests
Personality
Quotes from others about the person
Physical Characteristics
Go
up
Edit Profile