Charles W. Walton
Charles W. Walton, American library director. Achievements include discovery of 2 new species of orchids. Recipient Lifetime Achievement award, Special Library. Association, 1994. Fellow: American Society Technological Archivists; member: Modern Language Association (president 2000), Hawaii Library. Association 1995, Rotary 2003.
Background
Education
Career
Library. manager, director Veterans Administration Medical Center, Minneapolis, 1975—1978. Library manager United States Department Commerce, New Orleans, 1978—1982. Library director United States Army Garrison, New Jersey, 1982—2000, United States Department Defense information School, Fort Meade, Maryland, since 2000.

President Walton Enterprises, Takoma Park, Maryland, since 1998. Lieutenant Commander United States Army Reserve, since 1980.
Works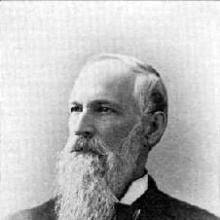 Born
May 9, 1948
(age 69)
1968

1972

1975

1975 - 1978

1975 - 1978

1978 - 1982

1982