Edmund Platt
US Congressman. Elected to represent New York's 26th District in the United States House of Representatives, serving from 1913 to 1920.
Background
PLATT, Edmund was born on February 2, 1865 in Poughkeepsie, New York. Son of John I. and Susan Frances (Sherwood) Platt.
Education
Attended a private school in Poughkeepsie, New York.

Graduated from Eastman Business College in Poughkeepsie and learned the printer's trade. Then graduated from Harvard University in 1888, taught in school and studied law.
Career
He moved to Wisconsin and edited the Superior Evening Telegram in 1890 and 1891. In 1891 he engaged in editing and publishing the Poughkeepsie Eagle; was also a member of the board of water commissioners of Poughkeepsie. Platt was elected as a Republican to the Sixty-third and to the three succeeding Congresses and held office from March 4, 1913 to June 7, 1920, when he resigned to accept appointment by President Woodrow Wilson to the Federal Reserve Board. While in the House of Representatives, he was chairman of the Committee on Banking and Currency (Sixty-sixth Congress). Platt became vice governor of the Federal Reserve Board in August 1920 and served until 1930 when he resigned. He returned to Poughkeepsie and engaged in an extensive banking business.
Membership
Republican Party (United States) , United States
Connections
Spouse Adele Innis, June 23, 1892, Poughkeepsie, N.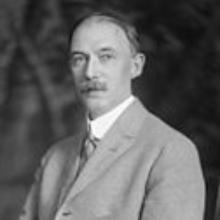 Born February 2, 1865
Died
August 7, 1939
(aged 74)
Nationality
1888

Harvard University

1890 - 1891

Editor, Superior Evening Telegram
Wisconsin, United States

1913 - 1920

Member of the United States House of Representatives, United States Congress
Washington D.C., United States

1920 - 1930

Vice Chairman, Federal Reserve Board
Washington D.C., United States
Contributor  
College/University Description
Other Names
Spelling variants for First Name
Spelling variants for Last/Family/Name
Middle Name
Activities
College/University

Riverview Academy

Incomplete
present
Main photo

Eastman Business College

Incomplete
present
Main photo

Harvard University

Incomplete
present
Main photo

Career

Superior Evening Telegram
Poughkeepsie Eagle
Board of water commissioners of Poughkeepsie
United States Congress
Federal Reserve Board

Address
Family description
Membership

Republican Party (United States)

Background
Membership description
School description
College/University Description
Personality
Quotes from others about the person
Physical Characteristics
Go
up
Edit Profile