Career
In 1917 President Woodrow Wilson appointed Poindexter as Judge on the United States District Court for the District of Hawaii. Poindexter served in that capacity from 1917 to 1924. He then practiced law in Hawaii until 1934. At that year President Franklin D. Roosevelt appointed Poindexter the eighth governor of Hawaii/

A joint Congressional Committee visited Hawaii in 1937 and submitted a report in February 1938 recommending a plebiscite for Hawaii statehood. The plebiscite, held on November 5, 1940, resulted in the voters recommending statehood for Hawaii.

Poindexter was reappointed to the governorship by Roosevelt in March 1938 and he became only the second governor to that point to serve more than one term of office.

In the immediate aftermath of the Japanese attack on Pearl Harbor on December 7, 1941, Poindexter placed the territory under martial law and allowed the U.S. military to form a military government.

The military government would continue until 1943. After his term expired, Poindexter remained in office until August 24, 1942, when his successor, Ingram Stainback, was confirmed.
Major achievements
Remarkable features of his governorship are as follows: a balanced budget, improved civil service and wage laws that regulated child labor and improved public health and welfare. During his administration the Hawaii Housing Authority was established, and projects such as the "Mayor Wright homes" (named for George F. Wright) were begun. He advocated for larger airports and other major public works projects, including roads, parks, schools and the Ala Wai Golf Course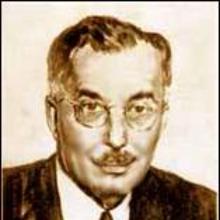 Born April 14, 1869
Died
December 3, 1951
(aged 82)
Nationality
Ethnicity:
Contributor  
Album
Major Achievements

Remarkable features of his governorship are as follows: a balanced budget, improved civil service and wage laws that regulated child labor and improved public health and welfare. During his administration the Hawaii Housing Authority was established, and projects such as the "Mayor Wright homes" (named for George F. Wright) were begun. He advocated for larger airports and other major public works projects, including roads, parks, schools and the Ala Wai Golf Course
Go
up
Edit Profile