Background
Education
Career
Teacher, coach Boca Ciega High School, Gulfport, Florida, 1977—1978. Officer City of Waterbury Police Department, 1978—1998, retired, 1998. Sales associate Century 21 Real Estate, since 1986.

Member District 73 Connecticut House of Representatives, since 2001, co-chair commerce committee, member judiciary committee, finance, revenue & bonding committee. Planning commissioner City of Waterbury, 1991—1996, member Finance Board, 1996—1997, member Board Aldermen, 1997—2000, commissioner Park Board, 1997—2001. Member Neighborhood Council Waterbury, since 1990, Blue Ribbon Commission Housing, 2004, Smart Growth Economic Advisory Council, since 2008.
Membership
Board directors Waterbury Development Corporation, since 2008. Member of American Federation State County & Municipal Employees Connecticut Council Police, Connecticut Association Realtors, Connecticut Law Enforcement Memorial Association, Police Mutual Aid Society, Bunker Hill Neighborhood Association, Exchange Club Watersbury, 100 Club Connecticut, Western Hills Golf & Social Club, Fraternal Order of Elks.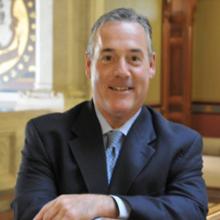 Born
May 12, 1955
(age 62)
Nationality
1978

1977 - 1978

1986

2001