David Hampton Pryor
David Hampton Pryor, former United States Senator from Arkansas. Bar: Arkansas 1964. Board trustees William Jefferson Clinton Presidential Library. Foundation.
Background
Pryor, David Hampton was born on August 29, 1934 in Camden, Arkansas, United States. Son of Edgar and Susan (Newton) Pryor.
Education
Bachelor in Political Science, University Arkansas, Fayetteville, 1957. Bachelor of Laws, University Arkansas, 1961.
Career
Lawyer, Camden; member firm Pryor and Barnes. Founder, public Ouachita Citizen newspaper, Camden, 1957-1960. Member Arkansas House of Representatives, 1961-1965, United States Congress from 4th Arkansas District.

Governor State of Arkansas, 1974-1979. United States Senator from Arkansas, 1979-1996. Fulbright Distinguished Fellow Law and Public Affairs University Arkansas, 1997.

Fellow Institute Politics, John F. Kennedy School Government, Harvard University, 1999—2000, director, 2000, 2001. Founding dean, Clinton School Public Service Clinton Presidential Library., Little Rock, 2004—2006, professor, Clinton School Public Service, since 2004. Ranking minister member Select Committee On Aging, Nutrition and Forestry Subcommittee on Production and Price Competitiveness, Finance Subcommittee on Long Term Growth, Debt. and Deficit Reduction.

Member Government Affairs, Sen. Democratic Conference Committee, Sen. Democratic Steering and Coordinator Committee, Democratic Senatorial Campign Committee.
Membership
Ark. House of Representatives 1961-1966. American Bar Association, Arkansas Bar Association.
Connections
Married Barbara Lunsford, November 27, 1957. Children– David, Mark, Scott.

father: Edgar Pryor

mother: Susan (Newton) Pryor

spouse: Barbara Lunsford

children: David Pryor

Mark Pryor

Scott Pryor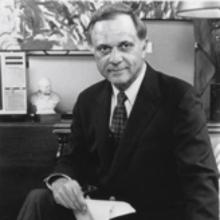 Born August 29, 1934
Nationality
1957

University Arkansas

1961

University Arkansas

1957 - 1960

founder
Camden, United Kingdom

1961 - 1965

member, Arkansas House of Representatives


1974 - 1979

governor State of Arkansas


1979 - 1996

United States Senator from Arkansas


1997

Fulbright Distinguished Fellow, Law and Public Affairs University Arkansas


1999

fellow, Institute Politics

Contributor  
First Name
Other Names
Spelling variants for First Name
Spelling variants for Last/Family/Name
Activities

United States Senator from Arkansas
senator
politician

Album
College/University

University Arkansas
University Arkansas

Career

Lawyer

Description
Address
mainPhoto

founder

Description
Address
mainPhoto

firm Pryor and Barnes

Description
Address
mainPhoto

Arkansas House of Representatives

Description
Address
mainPhoto

governor State of Arkansas

Description
Address
mainPhoto

United States Senator from Arkansas

Description
Address
mainPhoto

Law and Public Affairs University Arkansas

Description
Address
mainPhoto

Institute Politics

Description
Address
mainPhoto

Institute Politics

Description
Address
mainPhoto

founding dean

Description
Address
mainPhoto

ial Library

Description
Address
mainPhoto

founding dean

Description
Address
mainPhoto

Major Achievements
Relatives

David Pryor
Mark Pryor
Scott Pryor
Susan (Newton) Pryor
Barbara Lunsford
Edgar Pryor

Religious beliefs
Views and World outlook
Quotations
Party affiliation description
Favorite Sports & Clubs
Favorite Athletes
Ethnicity details
College/University Description
Favorite Political Figures
Favorite Philosophers & Thinkers
Favorite Music & Bands
Favorite writers
Favorite Artists
Other interests
Personality
Quotes from others about the person
Physical Characteristics
Go
up
Edit Profile