Background
Education
Career
Counsellor Federation Norwegian Industries, 1954-1963. Member Oslo City Council, 1952-1959, Storting (Norwegian Parliament), 1957-1989. Chairman Conservative Party Group in Storting, 1970-1981.

Director Fridtjof Nausen Institute, Lysaker, Norway, since 1999. Minister of Trade and Shipping, 1963, 65-70. Secretary-general Conservative Party, 1963-1965, chairman, 1970-1974.

Prime minister of Norway, 1981-1986. Member Nordic Council, 1970-1986, president, 1973. Past member Norwegian delegate to United Nations General Assembly, 1961.

Chairman International Democratic Union, 1987-1989. Chairman Foreign Affairs Committee Parliament, 1986-1989. Governor Oslo and Akershus County, 1989-1998.

Chairman Norwegian Defense Commission, 1990-1992. Chairman supervisory board Dennorske Bank, 1989-1996. Chairman board Norwegian Broadcasting Corporation, since 1998.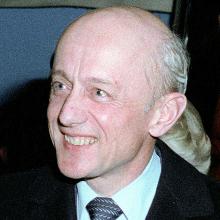 1953

1982

1952 - 1959

1954 - 1963

1957 - 1989

1970 - 1981

1999