Anthony Ward Clare
Anthony Ward Clare, Irish psychiatry educator, hospital administrator. Recipient Sony award for Best Radio Interview of Year, Sony Corporation, 1996. Fellow Royal College Physicians of Ireland, Royal College Psychiatrists (London; vice president 1994-1996), Royal College Physicians (London); member Garrick Club.
Background
Education
Career
Registrar St. Patrick's Hospital, Dublin, 1967-1969. Registrar, senior registrar Maudsley Hospital, London, 1970-1975. Lecturer, senior lecturer Institute Psychiatry, 1976-1982.

Professor psychological medicine St. Bartholomew's Hospital, 1983-1989. Medical director St. Patrick's Hospital, Dublin, from 1989. Clinical professor psychiatry Trinity College, from 1989.

Chairman central committee King's Fund, London, 1984-1989, Prince of Wales Advisory Group on Disability, London, 1989-1997, Agency for Personal Service Overseas, Dublin, 1994-1999.
Connections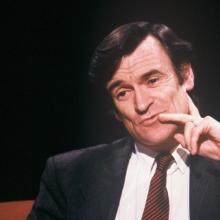 Born December 24, 1942
Nationality
Ethnicity:
1966

1972

1983

1996

1994

1967 - 1969

1976 - 1982

1976 - 1982

1983 - 1989