Paul Edward Gottfried
Paul Edward Gottfried, American humanities educator, editor-in-chief. Recipient award National Endowment of the Humanities, 1969; Earhart fellow, 1970, 73, 77, 83, 88, Guggenheim fellow, 1984; National Endowment of the Humanities teaching fellow United States Naval Academy, 1993. Member Neoclassical Reform Jewish Movement (organizer), Società Libera (associate).
Background
Education
Career
Graduate fellow Yale University, New Haven, 1965-1966. Assistant professor history Case Western Reserve University, Cleveland, 1968-1971. Visiting assistant professor history New York University, New York City, 1971-1972.

Chairman history department Rockford (Illinois) College, 1974-1986. Senior editor The World and I, Washington, 1986-1993. Professor humanities Elizabethtown (Pennsylvania) College, since 1989.

Editor-in-chief This World, since 1992.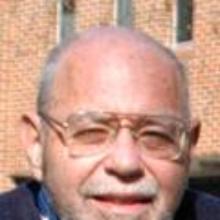 1963

1965

1967

1965 - 1966

1968 - 1971

1971 - 1972

1974 - 1986

1986 - 1993

1989

1992
Award