Fred Korth
Fred KORTH, American banker, lawyer and government official. Award, Army Department. American Bar Association, American Law Institute, National Council Salk Institute.
Background
Korth, Fred was born on September 9, 1909 in Yorktown, Texas, United States. Son of Fritz R.J. and Eleanor Marie (Stark) Korth.
Education
Bachelor of Arts Texas, 1932. Juris Doctor, George Washington University, 1935. Doctor of Laws (honorary), George Washington University, 1960.
Career
Deputy Counsellor, Department, of the Army 1951-1952, Assistant Secretary of Army 1952-1953. Consultant to Secretary of Army 1953-1960. Executive Vice-President Continental National Bank, Fort Worth 1953-1959, President 1959-1962.

Secretary of the Navy 1962-1964, private law practice since 1964. Co-Executor and Co-Trustee, Marjorie Merriweather Post Estate. Former Director Bell Aerospace Corporation, T. & P. Railway, Panama Canal Company.

Director Fischbach and Moore, American Air Filter Company, OKC Corporation. Director Fischbach Corporation. Honorary Doctor of Laws.
Major achievements
Bar: Texas, 1935, District of Columbia 1935.
Membership
President United Fund, Fort Worth, Tarrant County, 1957-1958. Board directors Southwestern Exposition and Fat Stock Show, Fort Worth, 1953-1963. Co-executor Marjorie Merriweather Post Estate, 1975, trustee, 1975-1998.

Member national council Salk Institute. Trustee Meridian International Center, Washington, National Defense University Foundation, 1984-1990, Falcon Foundation/United States Air Force Academy, 1987-1992. Lieutenant colonel Air Transportation Command, Army of the United States, 1942-1946.

Member American Bar Association, Texas Bar Association, District of Columbia Bar Association, American Law Institute (life), Order St. Lazarus, Texas and Southwestern Cattle Raisers Association (treasurer 1957-1961), Phi Delta Phi, Sigma Phi Epsilon. Clubs: Georgetown (Washington), Army-Navy (Washington). Ridglea (Fort Worth).

Argyle (San Antonio). El Paso Country, Coronado Country.
Personality
Interests
Hunting and fishing.
Connections
Married Vera Connell, September 12, 1934 (divorced March 1966). Children: Nina Maria, Fritz-Alan, Verita Sansom (deceased). Married Charlotte Brooks, August 23, 1980.

father: Fritz R.J. Korth

mother: Eleanor Marie (Stark) Korth

spouses: Vera Connell

Charlotte Brooks

children: Nina Maria Korth

Fritz-Alan Korth

Verita Sansom Korth (deceased)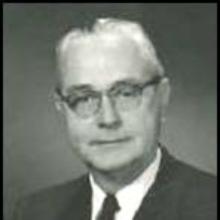 Born September 9, 1909
Died
September 14, 1998
(aged 89)
Nationality
1932

University Texas

1935

George Washington University

1960

George Washington University

1946 - 1951

Partner, Wallace & Korth


1963 - 1998

Partner, Wallace & Korth
Washington, United States
Contributor  
Other Names
Spelling variants for First Name
Spelling variants for Last/Family/Name
Middle Name
Activities

lawyer and government official
government official
lawyer

Album
College/University

University Texas
George Washington University
George Washington University

Career

Wallace & Korth

Description
Address
mainPhoto

Wallace & Korth

Description
Address
mainPhoto

Major Achievements

Bar: Texas, 1935, District of Columbia 1935.

Awards
Relatives

Nina Maria Korth
Fritz-Alan Korth
Verita Sansom Korth (deceased)
Eleanor Marie (Stark) Korth
Vera Connell
Charlotte Brooks
Fritz R.J. Korth

Religious beliefs
Views and World outlook
Quotations
Party affiliation description
Favorite Sports & Clubs
Favorite Athletes
Ethnicity details
College/University Description
Favorite Political Figures
Favorite Philosophers & Thinkers
Favorite Music & Bands
Favorite writers
Favorite Artists
Personality
Quotes from others about the person
Physical Characteristics
Go
up
Edit Profile