Ferdinand Piëch
Ferdinand Piëch, Austrian automotive executive. Recipient Austrian District Service class I medal for contributions in the fields of science and art, 1984.
Background
Piëch, Ferdinand was born on April 17, 1937 in Vienna, Austria. Son of Anton P. and Louise (Porsche) Piëch.
Education
Degree in engineering, Swiss Technology University, Zurich, 1962. Doctor (honorary), Technology University, Vienna, 1984. Doctor (honorary), Ben Gurion University, Beer-Sheva, Israel, 1997.
Career
Clerk engine testing department Porsche KG, 1963-1966, manager testing operations, 1966-1968, management Porsche development, 1968-1971, technical manager, 1971-1972. Senior department manager for special duties division technical development Audi Nsu Auto Union AG division, 1972-1973, manager division general testing, 1973, technical development manager Ingolstadt, 1974, member board management, 1975-1983, vice chairman board management, 1983. Chairman board management Audi AG, 1988-1992.

Member board management Volkswagen AG, 1992—1993, chairman board management, Chief Executive Officer, 1993—2002, with department Research and Development, 1995—2000, chairman supervisory board, since 2002, Maschinenfabrik Augsburg-Nürnberg AG, since 2007.
Connections
father: Anton P. Piëch

mother: Louise (Porsche) Piëch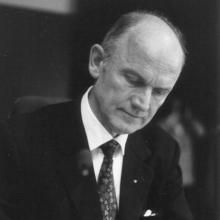 Born April 17, 1937
Nationality
Ethnicity:
1962

Swiss Technology University

1984

Technology University

1997

Ben Gurion University

1988 - 1992

chairman, board management Audi Aktiengesellschaft


1995

member, board management Volkswagen Aktiengesellschaft


2007

member, board management Volkswagen Aktiengesellschaft

Contributor  
Other Names
Spelling variants for First Name
Spelling variants for Last/Family/Name
Middle Name
Activities

automotive executive
executive
Magnate
engineer

Album
Religions
School
College/University

Swiss Technology University
Technology University
Ben Gurion University

Career

engine testing department Porsche KG

Description
Address
mainPhoto

testing operations

Description
Address
mainPhoto

Porsche development

Description
Address
mainPhoto

engine testing department Porsche KG

Description
Address
mainPhoto

department manager for special duties division technical development Audi Nsu Auto Union Aktiengesellschaft division

Description
Address
mainPhoto

division general testing

Description
Address
mainPhoto

Ingolstadt

Description
Address
mainPhoto

board management

Description
Address
mainPhoto

board management

Description
Address
mainPhoto

board management Audi Aktiengesellschaft

Description
Address
mainPhoto

board management Volkswagen Aktiengesellschaft

Description
Address
mainPhoto

board management Volkswagen Aktiengesellschaft

Description
Address
mainPhoto

board management

Description
Address
mainPhoto

board management Volkswagen Aktiengesellschaft

Description
Address
mainPhoto

supervisory board

Description
Address
mainPhoto

Awards
Family description
Membership description
Relatives

Louise (Porsche) Piëch
Anton P. Piëch

Religious beliefs
Views and World outlook
Quotations
Party affiliation description
Favorite Sports & Clubs
Favorite Athletes
Ethnicity details
College/University Description
Favorite Political Figures
Favorite Philosophers & Thinkers
Favorite Music & Bands
Favorite writers
Favorite Artists
Other interests
Personality
Quotes from others about the person
Physical Characteristics
Go
up
Edit Profile