Background
Education
Bachelor, Princeton University, 1936. Master of Arts, Princeton University, 1939. Doctor of Philosophy, Princeton University, 1941.

Doctor of Letters (honorary), Princeton University, 1970. BLitt (Rhodes Scholar), Oxford University, England, 1938. Doctor of Philosophy (honorary), Free University Berlin, 1983.

HHD (honorary), Ball State University, 1984. Doctor of Humane Letters (honorary), Wake Forest University, 1988.
Career
Instructor history Yale University, New Haven, 1939-1941. From instructor to professor history Princeton University, New Jersey, 1941-1961. Professor history Stanford University, California, 1961—2005, J.E. Wallace Sterling professor humanities, 1969-1979, J.E. Wallace Sterling professor humanities emeritus, 1979—2005.

Professor history Free University Berlin, 1962—2005. Captain United States Marine Corps, 1944-1946.
Membership
Honorary member Berlin History Commission, 1975-2005. Political analyst Office Strategic Services, Department State, Washington, 1941-1943. Public member Foreign Service Selection Board, 1948-1949.
Consultant United States Arms Control and Disarmament Agency, 1964-1968. Advisory council United States Air Force Academy, 1968-1973. Advisory board United States Marine Corps History Section, Washington, 1972-1974.
Fellow Center for Advanced Study in the Behavioral Sciences, Bayerische Academy Schönen Künste, British Academy. Member American Academy Arts and Sciences, American Philosophical Society, American History Association (president 1983), International Committee History Sciences (1st vice president 1975-1985), Council of Scholars of Library. of Congress, Order pour le Merite fur Wissenschaften und Kunste (Germany), Phi Beta Kappa.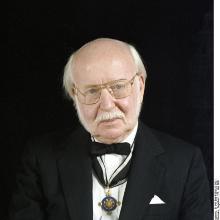 Born November 26, 1913
Nationality
1936

1939

1941

1970

1938

1983

1984

1988

1939 - 1941

1941 - 1961

1961 - 2005

1962 - 2005